UK will offer under-30s alternative to AZ's COVID jab
News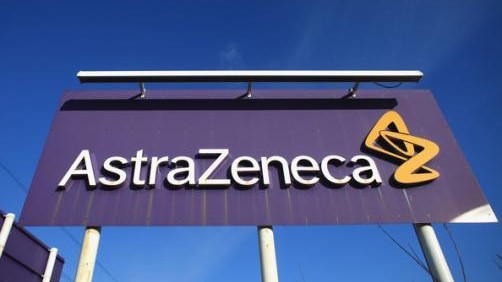 The UK drugs regulator has said people aged under 30 should be offered an alternative to the AstraZeneca COVID-19 vaccine, because of evidence linking it to rare blood clots. 
Updated figures from the Medicines and Healthcare products Regulatory Agency (MHRA) reveal 79 people experienced blood clots after receiving a dose of Vaxzevria (AZD1222), with 19 deaths, after 20 million doses had been administered.
Almost two-thirds of the cases of rare clots were seen in women, and three of the deaths occurred in the under 30 age group.
The announcement came as the European Medicines Agency (EMA) concluded that the evidence suggests blood clots associated with low platelet counts should be listed as a very rare side effect of the shot.
The MHRA stopped short of confirming a link, but said the association was getting firmer, while the EMA's pharmacovigilance risk assessment committee (PRAC) was more convinced of an association.
It said one possible explanation could be an immune response to the jab similar to that sometimes seen after dosing with the anticoagulant heparin – known as heparin-induced thrombocytopenia (HIT).
PRAC reviewed 62 cases of rare brain clot cerebral venous sinus thrombosis (CVST) and 24 cases of splanchnic vein thrombosis which occurs in the abdomen – which included data from the UK – from 25 million doses to arrive at its conclusion. 18 of those cases were fatal.
Nevertheless, "the benefits of the AstraZeneca vaccine in preventing COVID-19 overall outweighs the risk of side effects," said Emer Cooke, director of the EMA, in a press conference.
"This vaccine has proven to be highly effective. It prevents severe disease and hospitalisation and it is saving lives," she added. "Vaccination is extremely important in the fights against COVID-19 and we need to use the vaccines we have to protect us from the devastating effects."
MHRA chief executive Dr June Raine said that the "balance of benefits and known risks is still very favourable for older people", but added that in younger people the situation is "more finely balanced" and a causal association between the jab and clots is "reasonably plausible."
The UK move is less restrictive than other countries, such as France and Canada which restrict use of the AZ vaccine in people under 55, and Germany which has set the threshold at 60.
The British Medical Association (BMA) has also come out in favour of Vaxzevria, pointing out that vaccination is estimated to have prevented at least 6,000 deaths in the UK in the first three months.
It was however "absolutely right" that the advice be changed so that younger people can be offered either the Pfizer/BioNTech or Moderna vaccine even though these patients may have to travel further to be given it, or wait a little longer to be vaccinated, said the BMA chair of council, Dr Chaand Nagpaul.
"It's important that NHS England does everything it can to make this process as easy as possible so that patients will get their first and second doses so that the public can continue to have confidence in the programme," he added.