UK pharma welcomes May's Brexit plan
News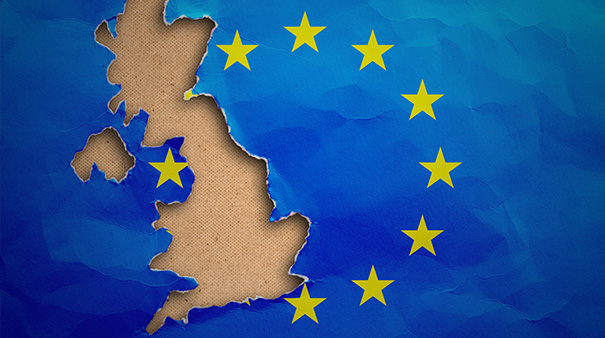 The UK's pharma and biotech industry has welcomed prime minister Theresa May's Brexit plan, which was outlined in a White Paper published yesterday.
While the plan has widened political divisions over Brexit and forced Ms May into shuffling her cabinet, the pharma industry's verdict is that the proposals offer a practical solution to the issues surrounding Brexit.
Under the proposals the UK will formally ask the EU for a post-Brexit "association agreement", which includes a free-trade area for goods.
There will be a looser arrangement for financial services, alongside a security partnership and continued membership of many EU agencies – including the European Medicines Agency.
How the UK interacts with the EMA is obviously vitally important to pharma, and its headquarters location in London has drawn investment from the industry over the last two decades or so.
In the proposals outlined in the paper, the UK government says it wants to "ensure current routes to market for human and animal medicine remain available."
They want UK regulators to continue with technical work acting as a leading authority for assessment of medicines.
This includes participating in other activities like the ongoing safety monitoring and the incoming clinical trials framework.
Drug approvals completed before the Brexit process is complete will continue to be recognised in the UK and EU, and any drug filings that began during the transition period will be completed under existing rules and outcomes respected in full.
May also want to remain signed up to the EU's customs code, to maintain the zero tariff arrangements on all goods between the UK and the EU, to maintain the "just in time" supply chains built up over the past 45 years.
Data arrangements will allow for continued flow of data between the UK and EU authorities.
In a joint statement on behalf of the Association of the British Pharmaceutical Industry (ABPI) and the BioIndustry Association (BIA), the ABPI's chief executive Mike Thompson said: "Every month, 37 million packs of medicine arrive in the UK from the EU, with 45 million moving the other way. For patients, today's White Paper sets out the government's position on the UK's future relationship with the EU.
"Our industry's priority throughout these negotiations is to ensure patients in both the UK and EU can continue to access the medicine and vaccines they need.
"We are pleased to see further detail on the Government's ambition for the UK's future membership of the European Medicines Agency (EMA). Whilst today's approach depends on agreement from both sides, continued cooperation between the UK and EU on the regulation of medicines is in the best interests of patient and public health."