UK orders 60m 'booster' doses of Pfizer/BioNTech COVID vaccine
News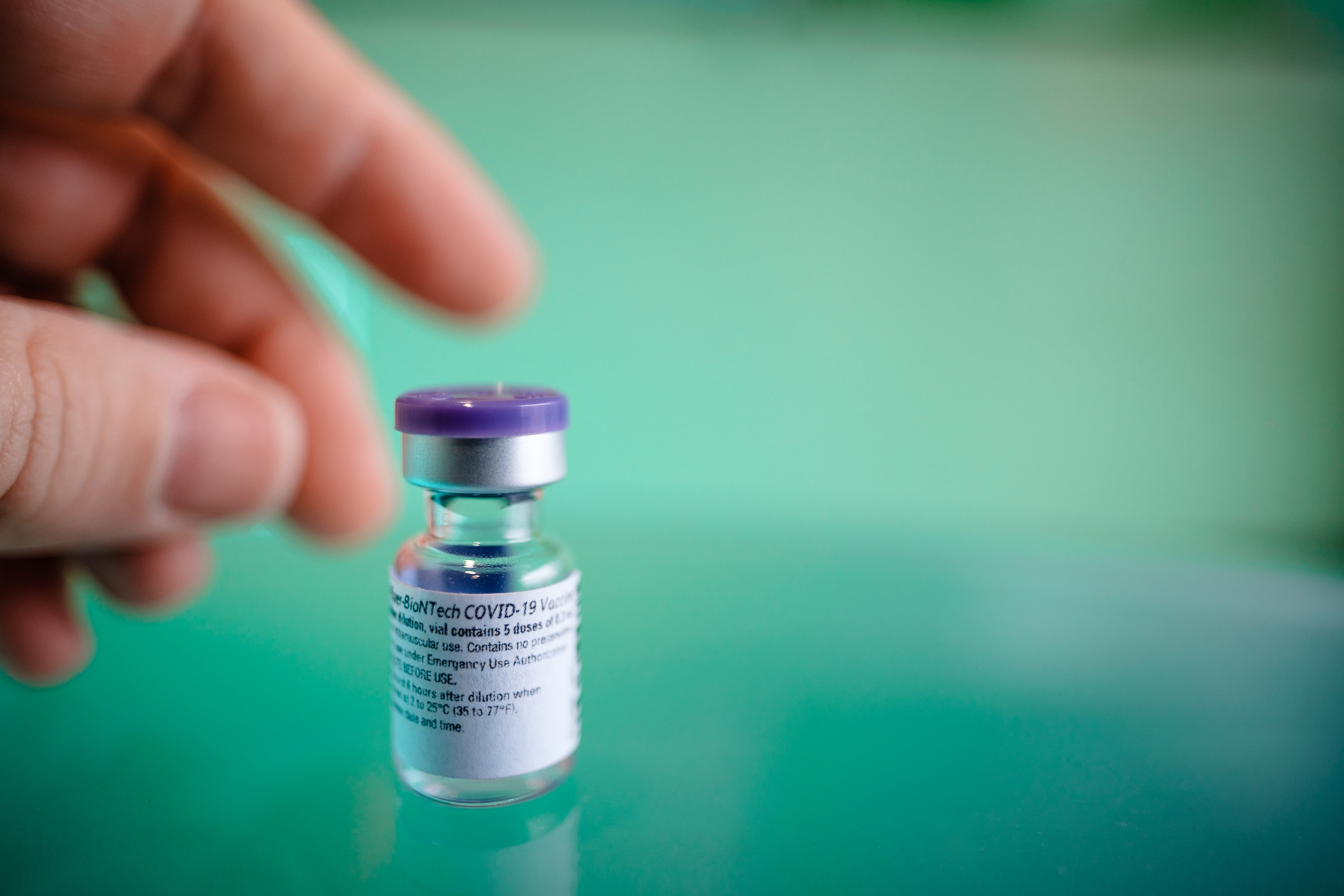 The UK has ordered an extra 60 million doses of the Pfizer/BioNTech COVID-19 vaccine, which could be used as a potential booster campaign in the autumn.
Health secretary Matt Hancock made the announcement in a press briefing, revealing that officials think they may have to boost protection for the population during the winter.
The UK looks on course to lift all coronavirus restrictions by 21st June, following a further easing of regulations in mid-May.
Hancock said that the purchase would help "keep us safe and free", before confirming the country was on track for a further relaxation of lockdown rules on 17th May.
He said: "That is all about protecting the progress that we've made. We have a clear route out of this crisis, but this is no time for complacency."
This order is for the original vaccine produced by the company and won't be tweaked to cover any emerging variants.
Coverage against variants is expected to come from a rival vaccine developed by Germany's Curevac, after the UK government placed an order for 50 million doses in February.
There were 2,166 new cases recorded in the UK yesterday, well down from the peak of more than 68,000 in mid-January with the progress attributed to a stringent national lockdown and the vaccination campaign.
Chief medical officer Jonathan Van-Tam told the briefing that COVID cases were "nearing the bottom" but predicted that a third wave is expected to be "much less significant".
A study is also investigating whether it was possible to boost people with a different vaccine from their first two jabs.
This would allow the Pfizer shot to be used to boost people who had initially received two doses of the AstraZeneca vaccine, which has been extensively used in the UK's inoculation campaign.
With much of the world's population still not immunised the virus still has many opportunities to mutate into strains that could dodge existing vaccines.
The explosion of cases in India is down to a variant called B.1.617. which features a double mutation and studies are under way to test whether existing vaccines can protect against it.
Feature image copyright BioNTech SE 2020, all rights reserved