UK, Moderna formalise 10-year vaccines alliance
News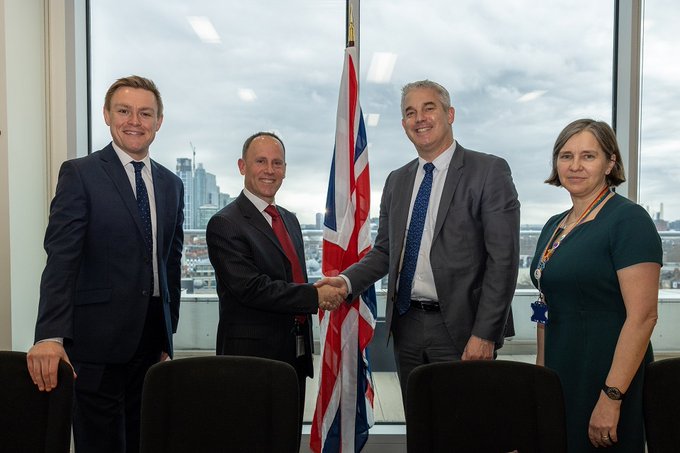 Construction will start early next year on a new manufacturing centre in the UK with the capacity to produce 250 million vaccine doses per year, the centrepiece of a 10-year alliance between the government and US biotech Moderna.
The government said today it has finalised the partnership – agreed in principle earlier this year and estimated to be worth in the region of $1.2 billion – although it is not revealing the financial details, as these are "commercially sensitive."
The overarching aim is to generate a ready supply of UK-produced mRNA vaccines for COVID-19 and other infectious diseases like flu and respiratory syncytial virus (RSV), and to protect the country "against potential future global health threats, including potential pandemics," said the Department of Health and Social Care in a statement. The first vaccines are due to be produced at the new facility in 2025.
It also said the alliance will see Moderna invest in R&D in the UK over the next 10 years, including running a number of clinical trials and providing grant funding to UK universities, while the manufacturing facility will create more than 150 highly skilled jobs.
The biotech will also work with the UK Health Security Agency (UKHSA) to ensure early vaccine development against emerging threats, in a bid to get from "variant to vaccine" within 100 days.
"It is vital we invest in fighting future variants of this disease, as well as other deadly viruses that are circulating, such as seasonal flu and RSV, and this partnership with Moderna will also strengthen our ability to respond to any future pandemics," said Health and Social Care secretary, Steve Barclay.
The UK deal was also hailed by the Association of the British Pharmaceutical Industry (ABPI), which called it "fantastic news for British manufacturing and UK-based science and research [and] an important reminder that the life sciences industry has the potential to be a key growth driver for the UK economy."
ABPI chief executive Richard Torbett said the pharma industry "already invests more than any other sector in R&D in the UK, driving the discovery of the next generation of medicines and vaccines."
He added: "As this deal shows, with the right support and backing from government, our industry can drive forward innovation-led growth, and deliver the high quality, high value jobs our economy needs."
While the facility is clearly a boost to the UK's future pandemic preparedness, as well as its standing as a post-Brexit hub for life sciences, it is not unique.
Moderna has previously announced deals to build research units in Australia and Canada since its coffers were swelled by COVID-19 vaccine sales, and has also said it is planning to build a $500 million manufacturing plant in Africa.