UK green lights Gilead Sciences, Galapagos ulcerative colitis drug
News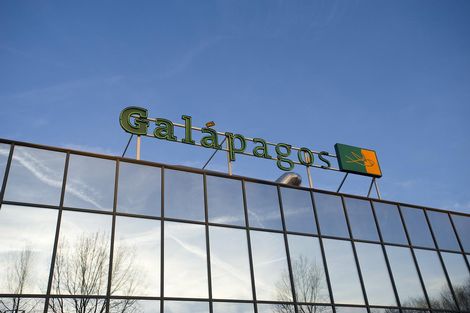 The UK Medicines and Healthcare products Regulatory Agency (MHRA) has approved Jyseleca (filgotinib) 200mg tablets to treat ulcerative colitis (UC) in adults whose UC is moderately to severely active, with insufficient, lost response to, or who were not tolerant to either standard treatment or a biologic agent.
Jyseleca, an oral preferential inhibitor of Janus Kinase 1 (JAK1) jointly developed and commercialised by Gilead Sciences and Galapagos, is already approved in Great Britain, the EU and Japan to treat adults with moderate to severe active rheumatoid arthritis who have responded inadequately or are intolerant to one or more disease-modifying anti-rheumatic drugs.
The additional indication for UC was granted based on results from the developers' phase IIb/III SELECTION programme. The decision from the MHRA closely follows authorisation from the European Commission for use in the same patient population.
This news will likely be welcomed by sufferers, as, currently, there is no cure for UC. Patients rely on drugs, and sometimes surgery, for periods of relief from symptoms.
Emma Chaffin, vice president and country head at Galapagos UK, said: "This decision means that eligible adults with moderately to severely active UC, who still live with the debilitating symptoms of this condition in Great Britain will now be able to get access to Jyseleca.
"At Galapagos, we are committed to bringing new and innovative medicines to healthcare professionals who are treating patients with UC and today, we are one step closer to making this new treatment option available for thousands of patients living with this chronic disease."
Ulcerative Colitis is one of the two main forms of Inflammatory Bowel Disease (IBD). The other main form of IBD is Crohn's Disease.
UC is an ongoing and lifelong condition, and while patients may enjoy periods of remission, they can experience relapses or flare-ups when symptoms are more active. The condition causes inflammation and ulceration of the inner lining of the colon and rectum and ulcers develop on the surface of the bowel lining – these may bleed and produce mucus. Inflammation usually begins in the rectum and lower colon, but may affect the entire colon.
Galapagos, based in Belgium, is responsible for the commercialisation of the product in Europe, while Gilead holds the rights outside of Europe, including in Japan, where it is co-marketed with Eisai.