UK eyes access deal as Moderna's COVID-19 shot hits the mark
News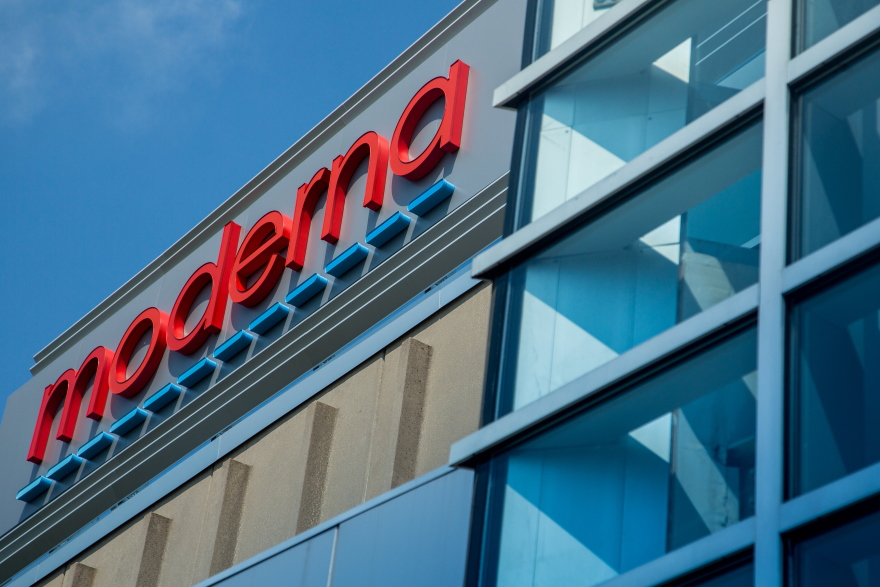 Moderna is the third group in a week to report encouraging phase 3 data with a coronavirus vaccine, saying today that its mRNA-1273 shot had an efficacy of 94.5% in the 30,000-patient COVE study.
The results set up an emergency use authorisation (EUA) filing in the US "within weeks" according to the company, and the UK government has also said it is now in active negotiations with the biotech to try to claim a share of the supply if approved.
The interim analysis from COVE comes after 95 confirmed cases of COVID-19 among the vaccine and placebo groups in the study, which was carried out by Moderna and the National Institute of Allergy and Infectious Diseases (NIAID) in the US.
That's the same number of cases that prompted the readout of data from a trial of Pfizer/BioNTech's BNT162b2 a week ago – another mRNA-based vaccine with a 90% efficacy rate – and rather more than the 20 cases used to give a 92% efficacy measure for Russia's adenovirus-based Sputnik V candidate.
Pfizer chief executive Albert Bourla was among the first to congratulate Moderna on the encouraging data, tweeting:
[embed]https://twitter.com/AlbertBourla/status/1328313685736116224[/embed]
In COVE, 90 cases of COVID-19 were seen in the control arm, compared to five in the mRNA-1273 group. There were also 11 cases of severe COVID-19 out of the 95 total, all of which occurred in the placebo group.
Moderna and the NIAID have also pointed to spectrum of COVID-19 cases in the study, saying that 15 of the 95 were people aged over 65, while 20 were from diverse communities including Hispanic/Latino, black/African American, and Asian American.
A UK government spokesperson said that "advanced discussions" are ongoing with Moderna to ensure UK access to the vaccine, suggesting that doses would become available in spring 2021 in the UK "at the earliest."
There will be a queue for early access, however. Moderna said towards the end of last month that it had received $1.1 billion in deposits for mRNA-1273, with 100 million doses destined for the US, 50 million heading to Japan, and 20 million to Canada.
Moderna has previously said it expects to produce and ship around 20 million doses of mRNA-1273 to the US this year – a reduction on earlier estimates. It says it could be able to make 500 million to a billion doses next year.
As with the other two vaccine data readouts there are still a lot of unanswered questions with COVE, including whether it can cut viral transmission rates – including asymptomatic transmission – how long its protection may last, the impact on hospitalisation rates and longer-term safety.
As more cases of COVID-19 occur in the ongoing study, Moderna notes that the point estimate for vaccine efficacy could change. Nevertheless, there's little doubt that having three separate vaccines claiming 90%-plus efficacy is a massive boost to hopes of widespread immunisation in 2021.
"This is a pivotal moment in the development of our COVID-19 vaccine candidate," said Moderna CEO Stéphane Bancel.
"We look forward to the next milestones of submitting for an EUA in the US, and regulatory filings in countries around the world, while we continue to collect data on the safety and efficacy of the vaccine in the COVE study," he added.
Easier to distribute?
Moderna also says its vaccine is stable at standard refrigeration temperatures, which could be an advantage over the Pfizer/BioNTech shot, which at the moment has to be kept at -70 degrees Centigrade.
Pfizer/BioNTech say they are working on a solution to that, but in the meantime "this could point to Pfizer products being sent to state capitals in more populous cities where there will be high throughput clinics and Moderna's vaccine being available through community drugstores and pharmacies," according to Jeylan Mammadova, an analyst at Third Bridge.
"It is difficult to conduct direct comparisons between Pfizer Biotech and Moderna as of yet because the assays are not comparable," adds Mammadova.
"We do see CD4 and CD8 cells on the Pfizer side however, on Moderna you only see CD4 which may have to do with the sensitivity of the assay. While too early to predict this could also impact the comparative effectiveness of one vaccine over the other."