UK chancellor Sunak urged to boost pharma and biotech in budget
News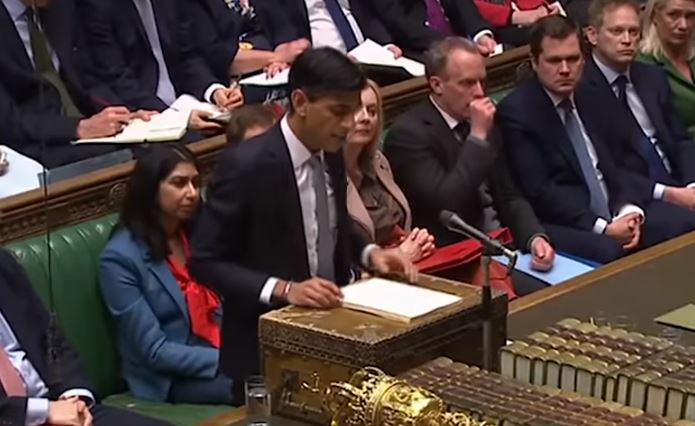 UK chancellor Rishi Sunak has been urged to recognise the leading role that pharma companies are playing in the economy in this week's budget.
Sunak is due to make his closely-watched budget speech tomorrow (Wednesday) in the House of Commons, starting from about 12.30.
The Conservative Party has strong ties with pharma and life sciences and has been backing the industry since David Cameron led it back to power in 2010 with a range of policies aimed at boosting research and investment.
But the COVID-19 crisis has seen a huge influx of investment into the industry at a time when other industries have been crippled by lockdowns.
The UK has also become a hub for research into COVID-19 thanks to its National Health Service, which as a single taxpayer-funded system has been able to efficiently coordinate studies that have identified ways to treat the disease.
According to a report last month from the BioIndustry Association, covering life sciences and biotech, there was a record $2.8 billion investment in equity finance in the sector in 2020.
There have been other success stories too, such as the investment in the UK by the US biotech Novavax, which has set up a vaccine production facility in Teesside.
According to Andrew Meade, Life Sciences Lead at Accenture, and his senior client executive colleague Pervaise Khan, the chancellor should focus on helping the UK compete on a global stage.
They pointed out that two of the FTSE 100's top 10 companies are from big pharma (GlaxoSmithKline and AstraZeneca).
The Accenture team noted that despite the strategic importance of the sector, there has been little talk leading up to the budget of targeted industry initiatives.
The government may announce extra funding for scientific initiatives to boost competitiveness after Brexit, according to Accenture.
According to recent press reports, UK ministers have been in talks with the United Arab Emirates sovereign wealth fund to invest in the life sciences industry.
A new public-private investment fund to support businesses in the sector has reportedly been finalised by Sunak and could be announced in the budget.
Meade said: "Over the past year, the UK has emerged as the dominant player in the global life sciences industry, becoming the envy of Europe and the world with the rollout of its COVID-19 vaccination programme – it is not a coincidence that two of the FTSE100's ten most valuable companies are pharmaceutical companies.
"Looking to the UK's future in a post-Brexit world, there is now potential for the UK to become the global poster-child for life sciences, with great economic potential for the country.
"It will be very interesting to see if the Budget recognises this new-found status for the industry, building on the UK's immense intellectual property to encourage both domestic and foreign direct investment into the sector."