UK biotech OMass raises £27.5m for GPCR drug discovery
News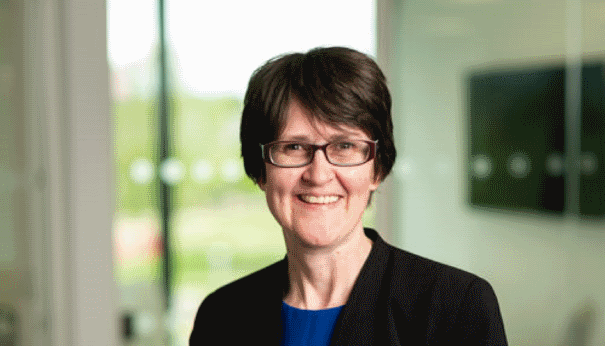 Oxford, UK-based OMass Therapeutics has extended its first-round financing to more than £41 million ($53 million), to help it fund the development of drugs that target G protein-coupled receptors (GPCRs).
The startup – formed in 2016 – raised £14 million in its initial Series A in 2018, but has now added another £27.5 million thanks to existing investors Syncona and Oxford Sciences Innovation, who have split the new funding between them.
OMass is developing a pipeline of small-molecule drugs for patients with immunological and genetic disorders via a platform that uses native mass spectrometry that not only detects drug candidates that bind to a target GPCR, but also identifies their effect on the receptor.
GPCRs are the largest family of proteins found in the membranes of cells and are thought to be involved in almost all physiological processes within the body. They are a common target for drug discovery, and around a third of all medicines approved by the FDA involve a target from this family of several hundred proteins.
The functions of many GPCRs are poorly understood however, and scientists think these so-called 'orphan' receptors could provide a rich source of new medicines.
The new cash injection will provide OMass with at least two years of operating money as it advances its first candidate into preclinical development, said the company in a statement.
Chief executive Ros Deegan (pictured), who joined the company from fellow UK biotech Bicycle Therapeutics last year, said the fundraising comes at an exciting time for OMass "as we discover, develop and ultimately commercialise novel medicines to bring life-changing benefits to patients with immunological and genetic diseases."
The company's platform derives from technology developed in the laboratory of Oxford University professor Dame Carol Robinson that can be used to discover therapeutics against complex protein targets, including membrane proteins. Robinson is OMass's founder and scientific advisor.
She pioneered the native mass spectrometry technique that underpins OMass's technology, so called because it can detect proteins in their 'native' form that better reflects their structure and function in the body under normal physiological conditions.
Other companies working on GPCRs include Sosei Heptares, the UK unit of Japanese biotech Sosei, which has a collaboration with Pfizer that yielded a first preclinical candidate last year and also recently announced another alliance with Takeda in gastrointestinal disease.
Cambridge-based biotech Iontas is working on GPCR-targeted drugs for chronic pain, while Domain Therapeutics has a GPCR partnership with Boehringer Ingelheim in the central nervous system therapeutic category. Other players are Confo Therapeutics and Escient Pharma.