Trump launches tirade against NIAID chief Fauci as COVID-19 crisis escalates
News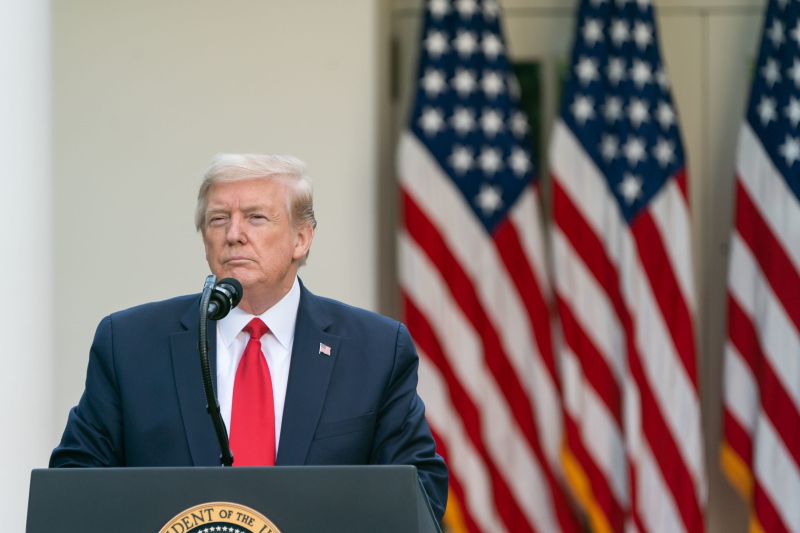 The war of words between Donald Trump and his top infectious diseases expert Dr Anthony Fauci has intensified as the president's handling of the coronavirus pandemic comes under increasing scrutiny.
CNN reported that on a campaign call a "frustrated and at times foul-mouthed" Trump ranted about how people are tired of hearing about the pandemic, adding Fauci is a "disaster" and been around for "500 years".
Fauci has been head of the government-funded National Institute of Allergy and Infectious Diseases (NIAID) since 1984 and is a member of the White House's coronavirus task force.
According to CNN Fauci was being awarded the National Academy of Medicines first-ever Presidential Citation for Exemplary Leadership in a virtual ceremony at the time of the call.
CNN was given access to the call by a source.
Trump reportedly said during the call on Monday from his hotel in Las Vegas: "Fauci is a disaster. If I listened to him, we'd have 500,000 deaths," later adding it would be 700,000 or 800,000 although he could present no evidence to support the claim.
The president has been criticised for failing to observe social distancing precautions at campaign rallies after contracting and recovering from COVID-19 a few weeks ago.
Trump is trailing in the polls to rival Joe Biden, with his handling of the pandemic becoming a major issue. To date, COVID-19 has killed more than 215,000 Americans.
Fauci and Trump have been at odds during the last few months with the relationship souring particularly over an advert where the president implied that the NIAID chief endorsed the president's handling of the crisis.
Fauci disputed the ad, saying his words were taken out of context and asked for the advert to be taken down.
According to CNN, Trump has also been eschewing advice from the coronavirus task force and stopped attending meetings - favouring counsel from radiologist Dr Scott Atlas instead.
The radiologist has undermined the importance of masks and other mitigation practices, contrary to mainstream scientific opinion.