Trial starts with Imperial College London coronavirus vaccine
News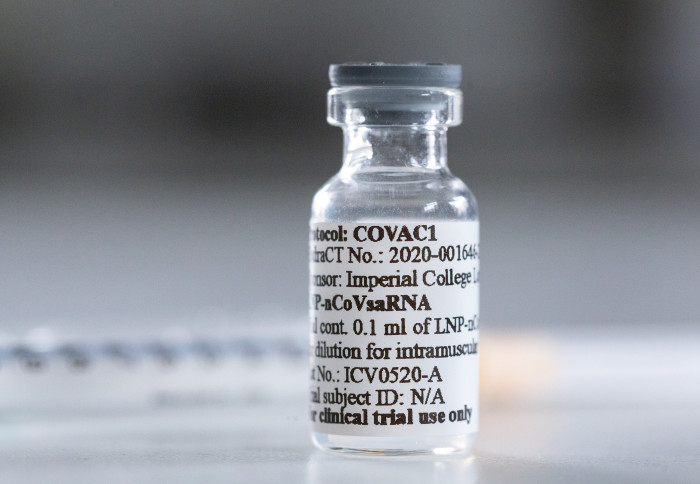 The first healthy volunteer has been dosed with Imperial College London's coronavirus vaccine, the second UK-developed candidate to reach the clinical testing stage.
The vaccine – based on a new technology known as self-amplifying RNA – was delivered at a small dose to an anonymous subject at a West London clinic, with no apparent side effects or safety concerns, according to Imperial.
It's also a major milestone for Imperial's saRNA approach, which has never been tested in humans before, according to Prof Robin Shattock, who is leading the development of the vaccine.
"We are now eagerly awaiting rapid recruitment to the trial so that we can assess both the safety of the vaccine and its ability to produce neutralising antibodies which would indicate an effective response against COVID-19," he said.
saRNA vaccines are derived from the genomic backbone of another harmless virus, with the genes encoding the viral RNA replication machinery intact. However the genes that code for viral structural proteins are replaced with a 'transgene' directing it to produce vaccine antigens.
In this case, the vaccine uses synthetic strands of RNA based on genetic material from the SARS-CoV-2 coronavirus that causes COVID-19.  Once injected into muscle, the RNA creates copies of itself and instructs the body's own cells to make copies of the "spike" protein found on the outside of the virus.
The first person in the trial will have a second booster shot within four weeks, and several other subjects will be recruited in the coming days, according to Imperial, which plans to recruit 15 people into the trial in this first phase, and 300 in total.
"We are now poised to test the vaccine in the dose evaluation phase before moving forward to evaluating it in larger numbers," said Dr Katrina Pollock, the lead investigator in the trial.
If all goes well, Imperial has said that larger phase 3 trials could begin later in the year with around 6,000 healthy volunteers to test its effectiveness, and the vaccine could be ready for widespread use next spring.
The vaccine is being developed with more than £41 million worth of funding from the UK and a further £5 million in philanthropic donations.
It has started testing a few weeks later than another vaccine candidate developed by the University of Oxford and AstraZeneca – ChAdOx1 nCoV-19, now renamed AZD1222 – which uses a viral vector to introduce genetic material from the virus and produce an immune response.
AZ has started a 10,000-patient phase 2/3 trial of AZD1222, with additional studies also in the pipeline.
Earlier this month, Imperial also formed a social enterprise with venture capital group Morningside Ventures – called VacEquity Global Health (VGH) – to develop and distribute its vaccine at "modest cost-plus prices" worldwide.
saRNA has the potential to revolutionise vaccine development and enable scientists to respond more quickly to emerging diseases, it says.
Imperial's vaccine is the first one to trial saRNA against COVID-19, but other RNA-based vaccines are also in clinical trials for coronavirus, namely Moderna's mRNA-1273 – already in late-stage testing – and BioNTech/Fosun Pharma/Pfizer's BNT161.