Trial of Jazz' cannabis drug in glioblastoma will start next year
News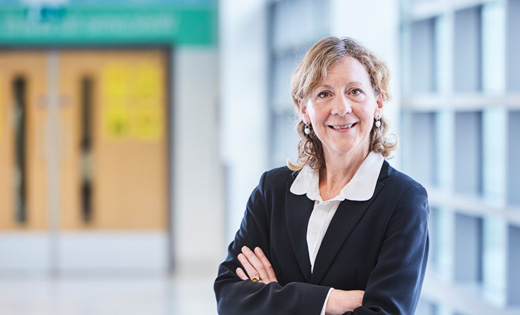 An investigator-led trial of Jazz Pharma's cannabis extract-based drug Sativex in glioblastoma – an aggressive form of brain cancer - will get underway in the UK next year.
The three-year phase 2 trial will be carried out by researchers at Leeds University led by professor of clinical oncology and neuro-oncology Susan Short, and see if adding Sativex (nabiximols) to standard chemotherapy for recurrent glioblastoma can extend survival.
Jazz acquired rights to Sativex when it completed its $7.2 billion takeover of Sativex' developer GW Pharma earlier this year. The drug is – an oral spray containing cannabinoids THC and CBD which is already licensed and sold by other companies in some markets for neuropathic pain, spasticity, overactive bladder, and other symptoms of multiple sclerosis.
Glioblastoma cells have been shown to have receptors to cannabinoids on their cell surface, and lab studies suggest cannabinoid drugs may slow tumour growth.
The Leeds investigators aim to recruit more than 230 patients with glioblastoma at 15 NHS hospitals in the UK from March 2022, who will be treated after evidence of first disease progression following first-line radiotherapy and chemotherapy with Merck & Co/MSD's Temodal (temozolomide).
The ARISTOCRAT study draws on positive results in an earlier phase 1 trial of Sativex given in combination with temozolomide in 27 patients, which found the regimen was well tolerated and showed evidence of improved progression-free survival (PFS) as well as overall survival (OS).
After two years, 50% of patients in the Sativex arm were still alive, compared to 22% of those treated with temozolomide plus placebo.
"We're really excited to build on these findings to assess whether this drug could help glioblastoma patients live longer in a major randomised trial," said Short.
"The treatment of glioblastomas remains extremely challenging," she added. "Even with surgery, radiotherapy and chemotherapy, nearly all of these brain tumours re-grow within a year, and unfortunately there are very few options for patients once this occurs."
Survival times with glioblastoma are close to the worst of any cancer, with a median survival of only around six months from diagnosis and just 5% of patients still alive after five years.
There has also been a catalogue of failed clinical trials in glioblastoma in the last few years, including the INSIGhT study of Puma Biotech's neratinib just a few days ago.
Aside from chemotherapy the only improvements to treatment in recent years have included Roche's VEGF-targeted antibody Avastin (bevacizumab), given a green light by the FDA in 2009, although it was subsequently rejected in Europe on the grounds of a lack of evidence for its efficacy.
If ARISTOCRAT is successful, Sativex could become one of the first additions to NHS treatment for glioblastoma patients since temozolomide chemotherapy in 2007.
At the moment Jazz is directed its in-house development programme for nabiximols at getting US approval of the drug in MS-related spasticity, with a 190-patient phase 3 trial due to generate results in the first half of next year.
If the readout is positive, an FDA filing could take place later that year or in 2023.