Trial finds Orion digital therapeutic helps chronic pain sufferers
News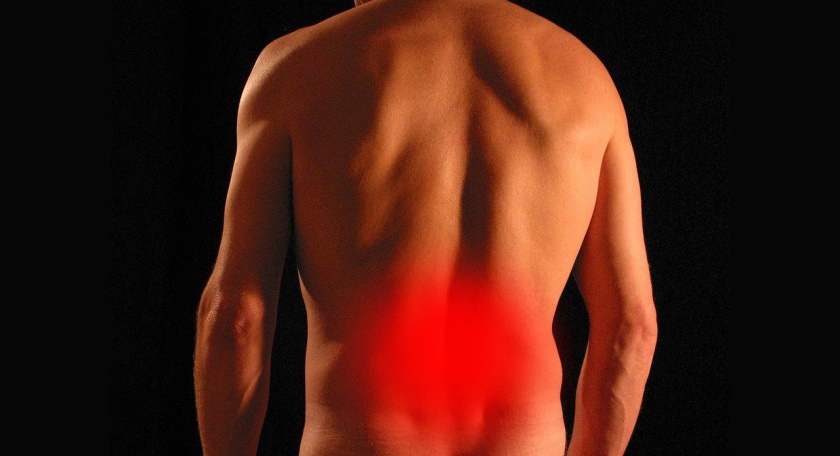 A digital therapeutic aimed at people with chronic lower back pain based on virtual reality (VR) has shown encouraging results in a clinical trial, helping patients manage the fear of movement that can reduce their activity and impede recovery.
The therapy uses a VR headset to guide people with chronic pain through a series of cognitive behavioural therapy (CBT) exercises that are designed to help them overcome the fear of movement – also known as kinesiophobia.
It's well established that fear of movement can speed up physical decline in people with persistent pain and also contribute to psychological consequences such as anxiety or depression.
The digital therapeutic was developed by Finnish drugmaker Orion in collaboration with pain specialist Christopher Ecclestone of the University of Bath in the UK and technology group Healthware.
"The programme explains what chronic pain is, what kind of difficulties one faces when trying to recover from chronic pain, and exercises patients through the barriers – psychological and physical – that they may have," according to Orion's director of digital medicine Sammeli Liikkanen.
Ultimately, the aim is to develop a system that can be easily used by chronic pain patients at home – either with or without healthcare professional support – to help them sever the link between physical pain and the psychological issues that drive persistent pain.
Early signs are that using the digital therapy, "we are able to prove to a person…that they are able to move despite fears and frustrations, allowing them to return to their usual activities," said Liikkanen. "We are not treating the pain itself, but its consequences."
In the VIRPI study – presented at the IASP 2021 Virtual World Congress On Pain this week – patients using the digital therapy over a six- to eight-week programme were able to reduce the fear of movement compared to groups using either a 'placebo' VR or assigned to continue their standard care.
Patients using the digital therapy had a statistically significant reduction in the Tampa Scale for Kinesiophobia (TSK), and also reported significant improvements in scales measuring how the perceived the efficacy of the treatment and quality of life.
There were also trends towards improvements in disability scores, pain intensity and pain interference – challenges in performing daily social or work-related tasks – but these did not reach statistical significance in this small study.
CBT shortage
"CBT…is scientifically sound, effective and a recommended method to improve the self-management of chronic pain," according to Ecclestone.
Moreover, it can help to reduce the reliance on drugs like anti-inflammatories, opioid analgesics and anti-epileptic medicines, which often don't have good results and can cause side effects, particularly with long-term use.
"CBT has emerged as a standard of care for chronic pain, and should be offered in all multidisciplinary pain centres,"  said Ecclestone. "The problem is that it is an aspiration rather than a reality for most as it is out of reach."
The reason for that is simply not enough CBT resources – even in countries with well-developed healthcare systems like the US, UK and Finland, said Liikkanen. With a shortage of therapists available, the hope is that digital tools could be deployed to fill the gap.
So what are the next steps for the development? First off, the programme is being modified to look at 12 weeks of VR therapy, according to Liikkanen, and real-world data collected from wearable devices used in the study to measure physiological data like activity levels, heart rate, skin conductance etc. will be analysed.
Orion thinks it may be possible to secure approval of the digital therapeutic using Software as a Medical Device (SaaMD) regulatory pathways on the basis of this first clinical study.
The company is active in pain medicine R&D, but its activities here are in the early stages and it is exploring partnerships to take the commercial development of the chronic pain project forward.
That could be with a digital health specialist, a medtech company, or a pharma company with an established pain franchise, said Liikkanen.
"I'm not closing any doors. We'd like to find a partner that is committed to bringing this into the hands of patients around the world."