Theranos founders charged with massive fraud
News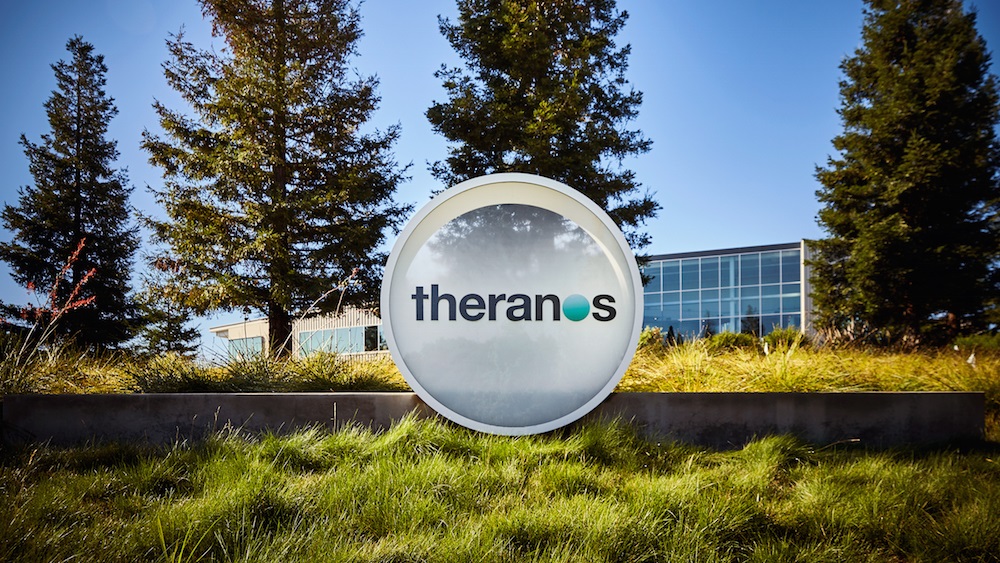 Elizabeth Holmes, founder and chief executive of Theranos, has been charged with "massive fraud" and forced to relinquish control of the blood-testing company.
The US government's Securities and Exchange Commission (SEC) has taken decisive action years after suspicions about the firm and its leadership were first raised, with their claims about the supposedly groundbreaking blood-testing technology exposed as falsehoods.
Holmes founded the company in 2003, claiming her technology could revolutionise medicine, replacing blood being taken from a vein and hundreds of separate blood tests with a simple finger prick – but the company and its claims were eventually exposed as a sham.
"The Theranos story is an important lesson for Silicon Valley," Jina Choi, the director of the SEC's San Francisco office, said in a statement. "Innovators who seek to revolutionise and disrupt an industry must tell investors the truth about what their technology can do today, not just what they hope it might do someday."
NEW COVER: Theranos CEO Elizabeth Holmes fights back https://t.co/SPHaOg5xCQ pic.twitter.com/UpvD0IapbT

— Businessweek (@BW) December 10, 2015
Holmes, and the company's former President Ramesh "Sunny" Balwani have been charged with raising more than $700 million from investors through what the SEC called an "elaborate, years-long fraud in which they exaggerated or made false statements about the company's technology, business, and financial performance".
Theranos and Holmes have agreed to settle the charges without admitting or denying wrongdoing. Holmes has also agreed to give up majority voting control over the company, and to reduce her equity in the firm.
The company has been under investigation since October 2015, when the Wall Street Journal discovered that most of the tests Theranos claimed to perform on its Edison machines were actually being performed by standard blood-testing machines.
The FDA subsequently raised serious concerns about the accuracy of testing that Theranos did conduct with its machines, and the company eventually retracted two years of blood tests.
Hailed as the next Steve Jobs, Holmes was the cover star of countless magazines and media profiles which extolled her company's innovation, and used this inflated media hype around the technology to help raise funds.
The charges represent the end of the road for Holmes' elaborate confidence trick, and she must now pay a $500,000 penalty, along with the return of her controlling stake and surrender of her voting power.
She will also be barred for 10 years from serving as an officer or director of a public company.
Theranos initially defended its technology, but subsequently agreed to shut down its labs and testing centres. In 2016, Holmes was barred from running a lab for two years by regulators. The company has since settled lawsuits with an investor and the US pharmacy chain Walgreens.
"The company is pleased to be bringing this matter to a close and looks forward to advancing its technology," Theranos's independent directors said in a statement.
The SEC complaint provides an inside look at how Holmes and Theranos hoodwinked investors. The company would stage a blood test for potential investors, with phlebotomists actually taking a finger prick of their blood, despite the fact that the company's machines were not being used to perform the tests.
The corporate watchdog says Holmes, Balwani, and Theranos were all aware that Theranos' proprietary analyser performed only around 12 tests of the over 200 tests it claimed in its 'patient testing menu' and that it was using specially-modified third-party machines to conceal these shortcomings.
The excesses of Holmes and the concealment of fraud at Theranos have raised questions about corporate governance, and the ease with which privately-held companies can fool investors – especially those 'unicorn' firms whose estimated worth is over $1 billion.
While every year sees a few companies in digital health and biotech attract huge investment despite unproven technology, rarely are they accompanied by such premediated fraud.
Nevertheless hype-inflated valuations and unrealistic expectations remain a danger in the sector, with digital health and diagnostics arguably more at risk than the more regulated biotech field.
Read the SEC's detailed case against Theranos here