Spark divides opinion with $850,000 gene therapy
News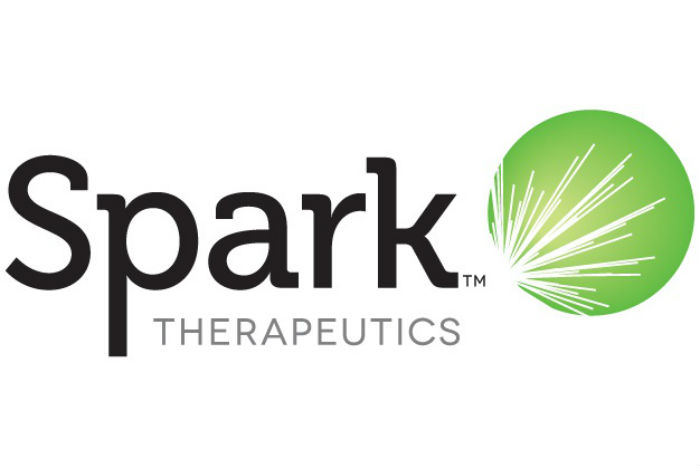 Spark Therapeutics has divided opinion with its $850,000 price for its Luxturna eye gene therapy, which will make it the most expensive drug in the US.
Some critics say it is too high, but others have praised the gene therapy pioneers for showing "leadership" with a performance-related reimbursement scheme.
The FDA approved the drug on 19 December, and there were fears that Spark could charge around $1 million for Luxturna.
Approved for inherited retinal disease caused by a defective RPE-65 gene, Luxturna is a single injection that works by delivering 150 billion viral vector particles containing a correct copy of the gene to retinal cells.
This restores the patient's ability to make the missing enzyme - dramatically improving their eyesight and restoring a large degree of independence, although not offering 20/20 vision.
The company has opted for a slightly lower price of $425,000 per eye and has announced three programmes making the one shot per eye treatment more manageable for US payers.
Spark announced it will ease the cost burden of Luxturna (vertigene neparvovec-rzyl) with an outcomes-based rebate scheme with a long-term durability measure, a contracting model that aims to reduce risk, and allowing taxpayer-funded payment schemes to make payments over time.
Spark has already reached an agreement in principle with health insurer Harvard Pilgrim for the rebate linking payment to both short-term efficacy (30-90 days) and longer-term durability (30 months).
Spark is also in discussions with other insurers for the scheme based on full-field light sensitivity tests.
The company has already agreed a contracting model with pharmacy benefit manager Express Scripts that reduces the financial burden on patients and hospitals by making the payer's specialty pharmacy, rather than the treatment centre, purchase Luxturna.
Payers would then agree reimbursement arrangements with the pharmacy and cap patients' out-of-pocket payments to "in network limits".
Spark said reporting requirements for government-funded schemes such as Medicare and Medicaid limit its ability to offer outcomes-based rebates above a certain threshold.
It has submitted proposals offering commercial and government payers an instalment payment option, as well as greater rebates tied to clinical outcomes.
[caption id="attachment_25502" align="alignnone" width="204"]

Spark CEO Jeffrey Marrazzo[/caption]
Spark's CEO Jeffrey Marrazzo said he is "encouraged" by the discussions with government payers so far.
Leading the way
Spark's approach has divided critics, with some who argue that the $850,000 price tag is still too high.
But others said that the company had behaved in a responsible way by keeping the price tag below the million-dollar price mooted when it was approved, and offering ways to make the cost more tolerable through the rebate and instalment payment proposals.
In an article, Bloomberg's Michelle Cortez noted that the schemes are very different from the approach offered by pharma companies, and could set a precedent for how expensive gene therapies could get to market in the future.
The US Foundation Fighting Blindness estimates there are around 18 therapies in development for other inherited forms of blindness.
The Alliance for Regenerative Medicine there are more than 70 regenerative medicine and advanced therapy products in late-stage development and hundreds more further down the pipeline.  It says there is a pressing need to find ways to ensure these products will reach patients while ensuring industry gets a return on its investment  in R&D.
Novartis has offered a similar scheme giving discounts if its expensive CAR-T therapy does not produce results in an aggressive form of blood cancer.
And on the other side of the Atlantic the Association of the British Pharmaceutical Industry (ABPI) has often suggested that expensive treatments could be funded by instalments, or vary price per patient according to effectiveness.
https://twitter.com/JMaraganore/status/948645824355078144
https://twitter.com/bradloncar/status/948547751708626944
https://twitter.com/matthewherper/status/948548350386884614
It's clear that Spark is working hard to get the treatment to market – but the headline price is still likely to cause controversy in a country where the patient pays some, and sometimes all of the costs of drugs from their own pocket.