SOM's AI-discovered drug shows promise in Huntington's disease
News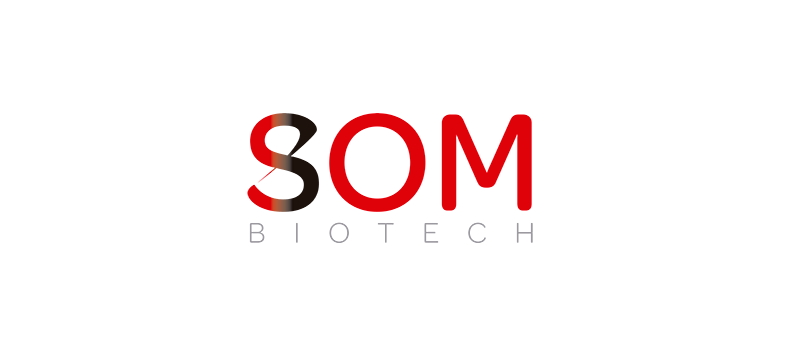 A drug originally developed for high blood pressure could find a new use in the treatment of Huntington's disease, thanks to an artificial intelligence-based drug discovery programme at Spain's SOM Biotech.
SOM3355 (bevantolol hydrochloride) hit its objectives in a phase 2 trial in patients with Huntington's disease, improving the involuntary, jerky movements known as chorea that are a key symptom of the neurodegenerative disease.
The 32-patient study compared two doses of SOM3355 to placebo and showed that 57.1% of patients treated with the drug had a two-point or greater reduction on the total maximal chorea (TMC) score over the control group.
Treatment with the drug also achieved a three- or four-point reduction in TMC scores compared to control in 28.6% and 25% of patients, respectively, while 17.9% were five points better and 10.7% had a six-point reduction.
The drug – which works as a beta blocker as well as inhibiting vesicular monoamine transporter 2 (VMAT2) – is already sold by Nippon Chemiphar as Calvan for the treatment of hypertension in Japan, South Korea, and China.
Its potential in Huntington's disease emerged thanks to an AI drug screening platform operated by SOM, which is used to identify existing drugs that can be repurposed for use in new indications.
SOM intends to advance the drug into a phase 2b trial later this year, and reckons it has key advantages over Lundbeck's Xenazine (tetrabenazine), a well-established VMAT2 inhibitor used to treat chorea in Huntington's disease.
Xenazine is associated with severe side effects including sedation, parkinsonism and the risk of depression and suicidality, and SOM reckons that its drug has a cleaner safety profile that could give it blockbuster potential.
SOM3355 only had mild or moderate adverse events in the phase 2 trial, including headache, fatigue, nausea and vomiting, which are recognised side effects of beta blockers, according to the Spanish company.
According to SOM's chief executive Raúl Insa, SOM3355 could answer a "huge unmet medical need" for new treatment options to treat the symptoms of Huntington's disease, which affects about five to seven people per 100,000 in western countries.
He is predicting maximum peak sales of  €1.1 billion, although if it comes to market the competition will not only be Lundbeck's drug.
In 2017, Teva won approval for Austedo (deutetrabenazine), a tweaked version of tetrabenazine that also claims to offer fewer side effects, but carries a black box warning for depression and suicidality. It is also used to treat tardive dyskinesia, another form of movement disorder.
Sales were $638 million last year and according to Teva will approach the $1 billion mark in 2021, despite the warning label.
Competition to Austedo and Xenazine is also looming from Neurocrine Biosciences, whose VMAT2 drug Ingrezza (valbenazine) is already approved to treat tardive dyskinesia with a phase 3 readout in Huntington's chorea due before the end of the year.
Ingrezza was approved for tardive dyskinesia without the boxed warning, and has been growing quickly since launch, with sales already running at more than $250 million a quarter ahead of a possible Huntington's approval in 2022 or early 2023.