Sensely and Mayo Clinic take virtual nurse one step further
News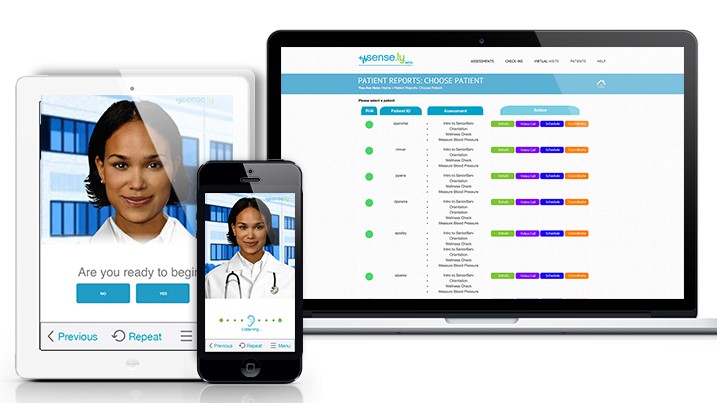 Health technology firm Sensely has partnered with the Mayo Clinic to expand its virtual nurse platform. 
Founded in 2013, Sensely's virtual assistant triage platform has attracted over $11 million through five funding rounds. Of that $11 million, $8 million came from a series B funding round in February this year in which Mayo Clinic was a major backer.
Sensely's virtual nurse - referred to as 'Molly' - acts as a patient monitoring tool which doctors can personalise to different treatment and recovery regimens.
Patients check in with the nurse each day, reporting any symptoms they may have experienced. The virtual nurse will alert the patient's doctor about any anomalies which the doctor can then follow up with via video consultation or by organising a specialist visit.
So far, Sensely supports over 20 conditions and protocols which the new partnership with Mayo Clinic is looking to further develop. The areas the collaboration will focus on include self care, clinical advice, appointment scheduling, a nurse line, and emergency room direction.
"We are collaborating on solutions that would allow people to receive trusted health guidance and information, leading to more appropriate diagnosis and treatments," said Sensely founder and CEO Adam Odessky. "By utilising Mayo Clinic's triage algorithms and clinical expertise along with Sensely's proven, empathy first, patient engagement platform, we hope to assess and predict what healthcare resources can best assist patients at their time of need without them needing to leave their homes."
In the US, Sensely is primarily used in chronic conditions such as heart disease, chronic obstructive pulmonary disease (COPD) and diabetes.
In the UK, Sensely is being trialled in the NHS as part of an 'Internet of Things' Test Bed project to improve care for dementia carried out by the Surrey and Borders Partnership NHS Trust.
A company currently enjoying a similar relationship with the NHS is Babylon Health. The company's triaging system – which, unlike Sensely, does not include a virtual nurse assistant – is being trialled across North London as a possible replacement for the system's 111 emergency hotline.