Seeking Ofev successor, Boehringer takes PDE4B drug into phase 3
News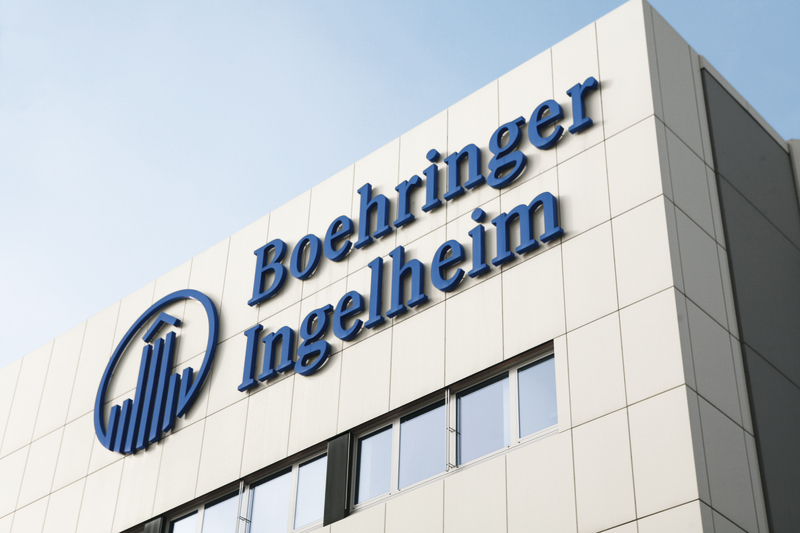 Boehringer Ingelheim has moved one of its top pipeline prospects – oral phosphodiesterase 4B (PDE4B) inhibitor BI 1015550 – into late-stage clinical testing for idiopathic pulmonary fibrosis and other interstitial lung diseases (ILDs).
The drug was highlighted at Boehringer's R&D update earlier this year as one of the most promising candidates among 15 new medicines it plans to bring to market by 2025, fuelled by a €25 billion R&D spend.
The first patient has already been enrolled into its FIBRONEER phase 3 programme for BI 1015550, which already has a breakthrough designation from the FDA after a positive phase 2 trial showed improved lung function in patients with IPF over a 12-week period.
The programme will include two trials – FIBRONEER IPF and FIBRONEER-ILD – which will recruit patients across 40 countries.
IPF is one of the more common forms of progressive fibrosing ILDs with symptoms that include breathlessness during activity, a dry and persistent cough, chest discomfort, fatigue, and weakness. There are more than 200 lung disorders that can lead to pulmonary fibrosis.
Boehringer is a well-established presence in the IPF treatment market with Ofev (nintedanib), one of the German drugmaker's top-selling drugs. First approved back in 2014, it is still growing strongly, with its 2021 sales of €2.5 billion a 25% gain in the prior year and fuelled in part by extensions to its label to include other progressive ILDs.
Ofev is, however, heading for patent expiry in 2029, and Boehringer is looking to BI 1015550 to maintain the franchise beyond that date, and also to improve the treatment of IPF, which remains incurable.
The company says that BI 1015550 is the first molecule in the PDE4B inhibitor class that is being studied for IPF and other progressive fibrosing ILDs, and has the potential to address both pulmonary fibrosis – an irreversible scarring of lung tissue that negatively impacts lung function – and inflammation associated with the conditions.
IPF is more deadly than most cancers, with half of patients dying within two to three years of diagnosis. One huge problem is misdiagnosis, which occurs in about 50% of patients, as symptoms are similar to other respiratory diseases, like chronic obstructive pulmonary disease (COPD) and asthma.
"As the global market leader in pulmonary fibrosis, our ambition is to move beyond slowing down disease progression and one day provide a cure for this devastating condition," said Dr Donald Zoz, senior clinical programme leader for pulmonary fibrosis at Boehringer in a statement.
"Enrolling the first patient in our phase 3 program is a critical step to help bring forward this next generation of treatment to those in need as quickly as possible."