Sanofi looks east with €300m Innovent cancer alliance
News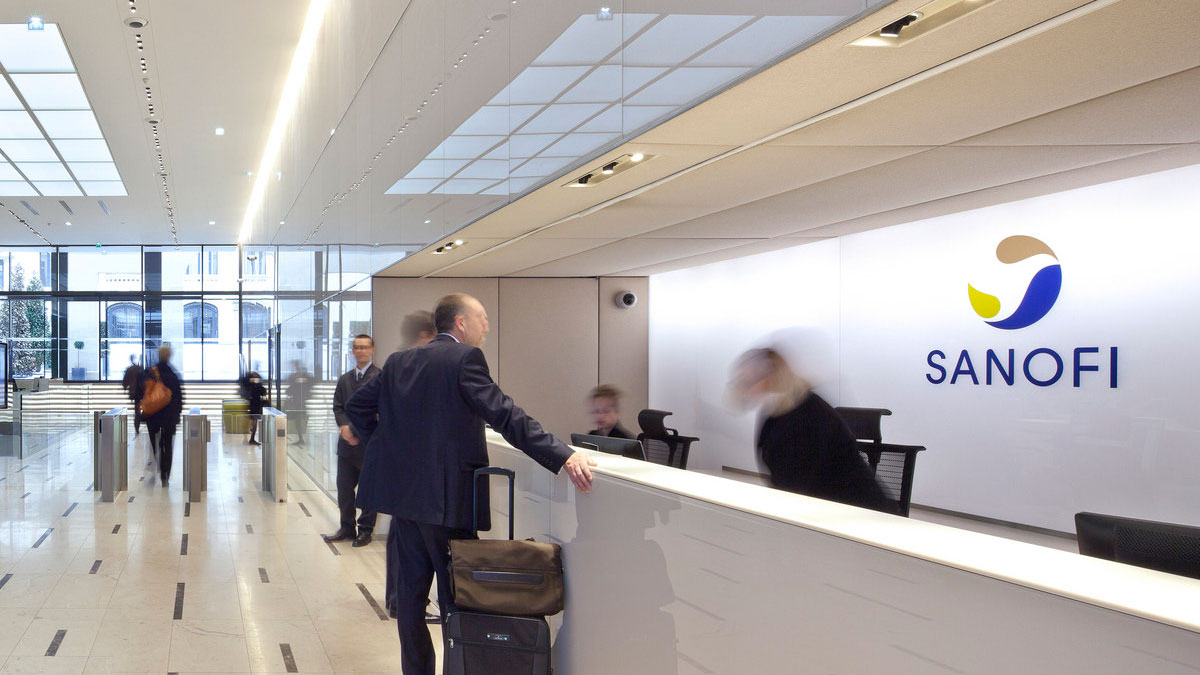 Sanofi is making a €300 million investment in Chinese biotech Innovent as part of a collaboration to bring two new cancer therapies as quickly as possible to patients in the world's second-largest pharma market.
The deal – which includes an option on a second €400 million investment – will see the two companies jointly develop tusamitamab ravtansine (SAR408701), a CEACAM5-targeting antibody-drug conjugate (ADC), as well as a pegylated formulation of interleukin-2 codenamed SAR444245 in China.
Sanofi has already taken the ADC into phase 3 testing outside China as a second or third-line therapy for non-small cell lung cancer (NSCLC), pitching at regulatory filings in the US and Europe next year.
The French group is also testing it in phase 2 trials in gastric cancer and other solid tumours as a monotherapy and in combination with other drugs, including Merck & Co's Keytruda (pembrolizumab) and Eli Lilly's Cyramza (ramucirumab).
Innovent is responsible for developing the drug in China, picking up exclusive marketing rights there, with Sanofi in line for up to €80 million in milestone payments as well as royalties on sales if it gets approved.
SAR444245, meanwhile, is a long-acting IL-2 that blocks off part of the molecule that engages with alpha receptors, designed to maintain the anticancer efficacy of the molecule while preventing side effects. It is being tested in a wide range of solid tumours and lymphoma, alone and in combination with other drugs.
The structure of the agreement on this drug is a little different, with Innovent developing the drug but Sanofi taking the lead on commercialisation, with the Chinese biotech standing to receive up to €60 million in milestones plus royalties.
Both of the drugs are being developed in combination with Innovent's PD-1 inhibitor Tyvyt (sintilimab), which has been approved for several indications in China, including NSCLC, hepatocellular carcinoma, oesophageal cancer and Hodgkin lymphoma.
Sintilimab is partnered outside China with Eli Lily, but plans to bring the drug to the US market as a lower-cost rival to current PD-1/PD-L1 drugs were knocked back earlier this year when the FDA declined to approve it on data generated exclusively from Chinese studies.
"This strategic collaboration with Innovent will not only accelerate the development, market access and future commercialisation of two of our key oncology medicines in selected combinations with sintilimab, but also bolster our overall presence in oncology in China," commented Sanofi's head of R&D John Reed.
Sanofi isn't the only multinational pharma group teaming up with Chinese companies to address the rapidly growing oncology market, which according to Allied Market Research, will reach a value of around $13 billion in 2026.
Last year, AstraZeneca signed a deal with Junshi Biosciences to claim marketing rights in China to its PD-1 inhibitor toripalimab, while in 2020, Pfizer paid $200 million for a near-10% stake in CStone, getting Chinese rights to its PD-1 drug sugemalimab.