Roche's Tecentriq approved for UK early access
News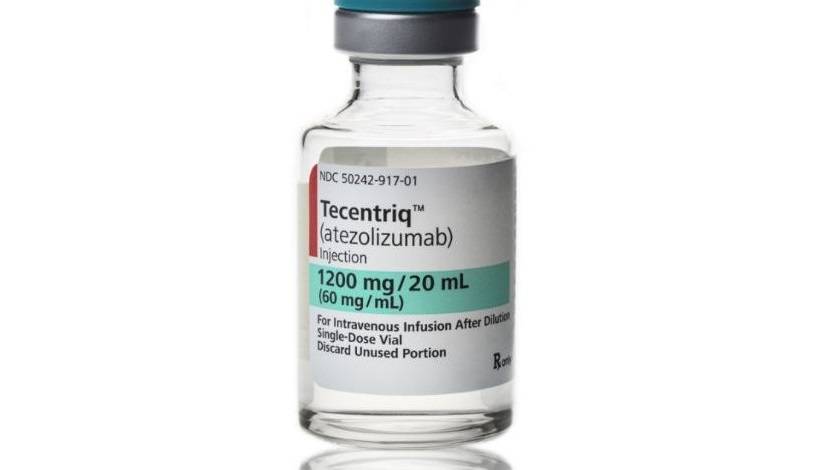 Roche's Tecentriq has been accepted onto the UK's Early Access to Medicines scheme, allowing patients with bladder cancer access to the immunotherapy treatment ahead of EU approval.
The UK regulator's positive scientific opinion, allowing the drug to be used on the scheme, was based on data from the manufacturer showing higher survival rates than with standard treatment.
The Medicines and Healthcare products Regulatory Agency (MHRA) said Tecentriq (atezolizumab) can now be available under the scheme, aimed at providing early access to innovative and badly-needed treatments before they are fully approved.
The EAMS scheme has already been used to allow early access to other cancer immunotherapies, such as MSD's Keytruda (pembrolizumab) and Bristol-Myers Squibb's Opdivo (nivolumab). However gaining an EAMS status is no guarantee that NICE will recommend a drug for full NHS funding.
Under the scheme, Roche will pay for patients to gain access to Tecentriq following a public assessment report covering the drug's use in locally advanced or metastatic urothelial carcinoma. The scheme covers patients whose disease has progressed following one prior platinum-containing chemotherapy regimen, regardless of its setting.
According to the assessment document, benefits include tumour shrinking, which was observed in 16% of those treated with Tecentriq in a 311-patient study, and 37% were still alive after 12 months.
When the tumour exhibited a high level of protein PD-L1, shrinking was observed in 28% of the patients and 50% were still alive after 12 months.
Tecentriq was given a positive EAMS scientific opinion because only 20% of patients on standard treatment are alive after 12 months.
The risks associated with Tecentriq outlined in the document were from excessive immune system activity – endocrine abnormalities such as hypothyroidism and diabetes, diarrhoea/colitis, hepatitis, pneumonitis, and rash.
Roche's drug is an anti PD-L1 monoclonal antibody and is following hot on the heels of BMS and MSD's anti PD-1 drugs, albeit with a slightly different mechanism of action.
However all these therapies result in the body's T-cells attacking cancer cells, a potent approach that promises to revolutionise treatment in the coming years.