Roche's Herceptin/Perjeta combo product nears EU approval
News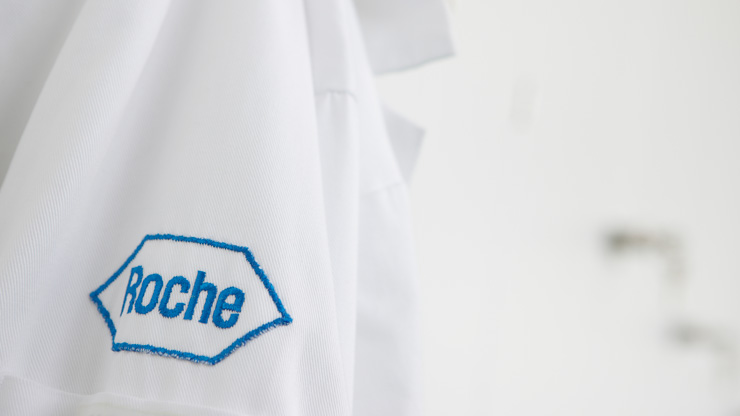 The EMA's human medicines committee has recommended approval of a fixed-dose combination of Roche's breast cancer drugs Herceptin and Perjeta – part of the company's defense against Herceptin biosimilars.
Called Phesgo, the new product contains the active substances in Herceptin (trastuzumab) – already facing lower-cost competition in the US and Europe – and Perjeta (pertuzumab), which are both used to treat HER2-positive breast cancers.
Phesgo comes in a single-dose vial and can be dosed as a subcutaneous injection, while at the moment breast cancer patients the two anti-HER2 drugs separately receive Herceptin as a subcutaneous injection and Perjeta as an intravenous infusion, says the CHMP.
According to the committee, the combination offers "less invasive and faster administration as a single product" to patients. After a first eight-minute loading dose, each treatment takes about five minutes to administer and can be carried out at home.
In contrast, Herceptin/Perjeta administration needs to be done in a clinic and takes more than two hours for the first dose and an hour thereafter. Aside from the convenience, avoiding the need to go into a treatment centre is desirable during the coronavirus pandemic, according to Roche.
Phesgo has been recommended by the CHMP for use in combination with chemotherapy in early HER2-positive breast cancer – pre- and post-surgery – as well as for front-line therapy of HER2-positive breast cancer that has already spread in the body.
A CHMP recommendation is usually followed by EMA approval within a few weeks. Phesgo is already available in the US, having been approved by the FDA in the summer.
Perjeta has become one of Roche's fastest-growing and top-selling drugs, thanks in no small part to data from the APHINITY trial which showed that adding it to Herceptin can improve disease-free survival in early-stage breast cancer.
Despite the impact of the pandemic on cancer care, Perjeta grew 17% to CHF 2.9 billion ($3.2 billion) in the first nine months of 2020, now just fractionally behind Herceptin which declined 31% to CHF 3.1 billion in the same period as biosimilars ate into its market share.
That makes Perjeta a particularly important component in Roche's product range, particularly as two other big-selling antibodies – Avastin (bevacizumab) and Rituxan/MabThera (rituximab) – are also being hit by biosimilar competition.
Rolling out a subcutaneous formulation has already allowed Roche to mitigate the impact of copycat versions of Herceptin and Rituxan, and it is hoping it can repeat the trick with Phesgo, as Perjeta's patents start to expire within the next four years.
It's too early to say if that strategy will be successful. Roche revealed in its third quarter results statement that initial US sales of Phesgo were CHF 7 million, with the company still working on gaining formulary approvals in the US.
Xofluza also recommended
Roche also claimed a CHMP recommendation for Xofluza (baloxavir marboxil), a one-dose oral therapy for influenza that is a successor the company's former blockbuster Tamiflu (oseltamivir), which has also lost patent protection.
Xofluza has been given a positive opinion by the CHMP as a treatment for uncomplicated influenza in people aged 12 and over, and to prevent infection in people exposed to someone with flu. The drug was approved by the US FDA last year.