Roche introduces 15-minute nasal COVID test in UK
News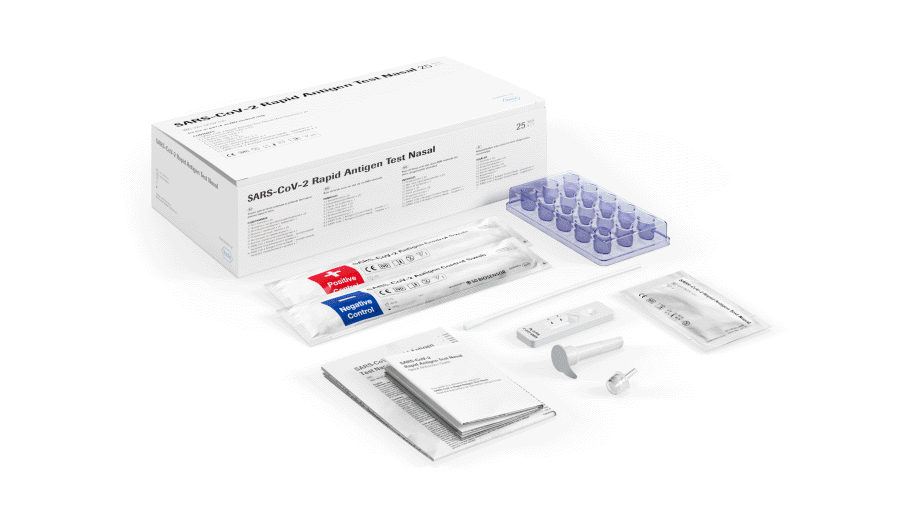 Roche Diagnostics has launched a 15-minute nasal antigen test for COVID-19 in the UK, and says it has millions of the kits available straight away to help the country recover from the pandemic.  
The speedy test can turn around results within 15 minutes, without the need for processing swabs in a lab, and only requires the front part of the nose to be swabbed, rather than the nasopharynx area where the nose meets the throat.
That makes it quicker and easier to carry out and reduces discomfort for the person being tested, which can be an important factor for "sensitive individuals such as children, elderly people and/or people with disabilities," according to Roche.
The test is easy to administer so in theory could give patients the option of self-collecting their sample under supervision, which could reduce the risk of virus transmission to healthcare professionals.
There are critics of that approach, however, who argue that people might be falsely reassured by a false negative test result and change their behaviour to take more risks.
COVID-19 antigen tests diagnose active infection by detecting SARS-CoV-2 viral proteins in samples, as opposed to PCR tests which detect viral RNA and require lab processing, but can miss infections with low virus levels.
That said, some scientists say that people with low virus levels are less likely to transmit the infection anyway, and the tests are particularly useful for detecting asymptomatic spreaders.
UK Prime Minister Boris Johnson has said rapid mass testing is a key component of the government's plan for easing COVID-19 restrictions.
Although it's been around a year since the crisis broke out, few countries have managed to scale up rapid testing needed to allow widespread re-opening of schools, leisure facilities and workplaces, and remove travel restrictions.
Roche's test can be carried out in around half the time of a lateral flow test, another form of antigen testing which take around 30 minutes to get a result, and detects SARS-CoV-2 infection with a sensitivity of around 91% when administered by a professional, and 84% of cases with self-collection.
The specificity of the test is 98.6%, meaning the false positive rate was 1.4%. According to a recent study by Public Health England (PHE) Porton Down and the University of Oxford, LFTs may only be able to detect coronavirus infection in around 77% of cases, with a false positive rate of 0.32%.
The test is the result of Roche's collaboration with South Korean in-vitro diagnostic company SD Biosensor, which has also resulted in two antigen tests for use by healthcare professionals and an antibody test that can detect if a person has been infected with SARS-CoV-2 in the past.
There's a growing list of rapid antigen tests reaching the market, but Roche's closest competitor is Abbott, which launched two similar 15-minute nasal swab tests – called BinaxNOW in the US and Panbio in Europe – that can use either a nasal or nasopharyngeal swab.
The test – which can also be self-collected – showed a sensitivity of 93.8% and specificity of 100% in asymptomatic individuals with high viral loads in testing, according to Abbott.
SD Sensor is currently preparing to submit an emergency use authorisation (EUA) filing to the US FDA for the new test.