Roche to file Tecentriq in triple negative breast cancer
News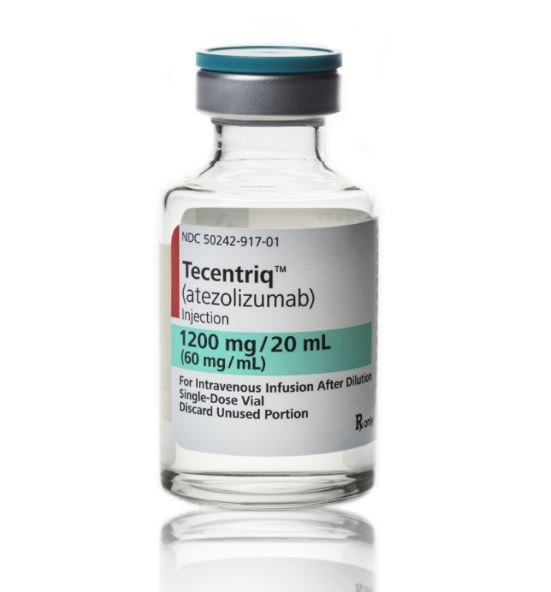 Roche is hoping its Tecentriq will be the first immunotherapy approved in tough-to-treat breast cancer, after it stayed the spread of "triple negative" disease in a phase 3 trial.
When combined with Celgene's chemotherapy Abraxane (nab-paclitaxel) Tecentriq produced a statistically significant improvement in progression-free survival compared with chemotherapy, in PD-L1 positive first-line metastatic triple negative breast cancer (TNBC) patients.
An interim analysis showed an encouraging overall survival benefit in the PD-L1 patient population, Roche added.
By improving progression-free survival (PFS) Tecentriq has met one of the Impassion 130 study's main goals – the other goal is an improvement overall survival, and the company is waiting on further data to see whether this has been achieved.
But regulators will accept PFS data as a basis for approval and Roche plans to file dossiers with the FDA and European Medicines Agency to add a further indication to Tecentriq's label.
Secondary goals include objective response rate, duration of response, and time to deterioration in quality of life.
Triple negative breast cancer accounts for around 15% of cases, and lacks the three receptors that most commonly drive growth of the disease - oestrogen, progesterone, and HER2.
If things go well with regulators, Roche will be able to gain a foothold in triple negative breast cancer, as it will not be competing against other immunotherapies and with only older chemotherapy drugs as rivals.
In the US, Tecentriq was first approved in 2016 in second-line bladder cancer, and since then Roche has added  second-line lung cancer and first-line bladder cancer to its label.
A PD-L1 inhibitor class drug, Tecentriq works in a similar way to Merck & Co's Keytruda and Bristol-Myers Squuibb's Opdivo, by flipping a chemical switch that allows the immune system's T-cells to seek out and destroy cancer cells that had been previously hidden behind a biochemical firewall.
But like many other immunotherapies, results have been mixed – Tecentriq managed to hold on to its bladder cancer indication despite a late-stage confirmatory trial failure.
And in May a phase 3 combination trial, with Roche's Cotellic (cobimetinib) failed to produce results in colorectal cancer.
But in March the Impower 150 study testing a quadruple therapy of Tecentriq, Roche's Avastin (bevacizumab), plus carboplatin and paclitaxel showed the combination improved overall survival in the lucrative first-line lung cancer market.
Despite the setbacks sales are mounting and the drug generated revenues of 487 million swiss francs ($490m) in 2017, its first full year on the market.
[caption id="attachment_30156" align="alignleft" width="160"]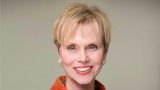 Roche's Sandra Horning[/caption]
Roche's chief medical officer and head of global product development, Sandra Horning, said: "IMpassion130 is the first positive phase 3 immunotherapy study in triple negative breast cancer, an aggressive disease with limited treatment options."
"Highly encouraged by these results, we plan to submit to health authorities globally with the aim of bringing this combination to people with triple negative breast cancer as soon as possible."