Relief for AZ, Amgen as FDA okays severe asthma hope tezepelumab
News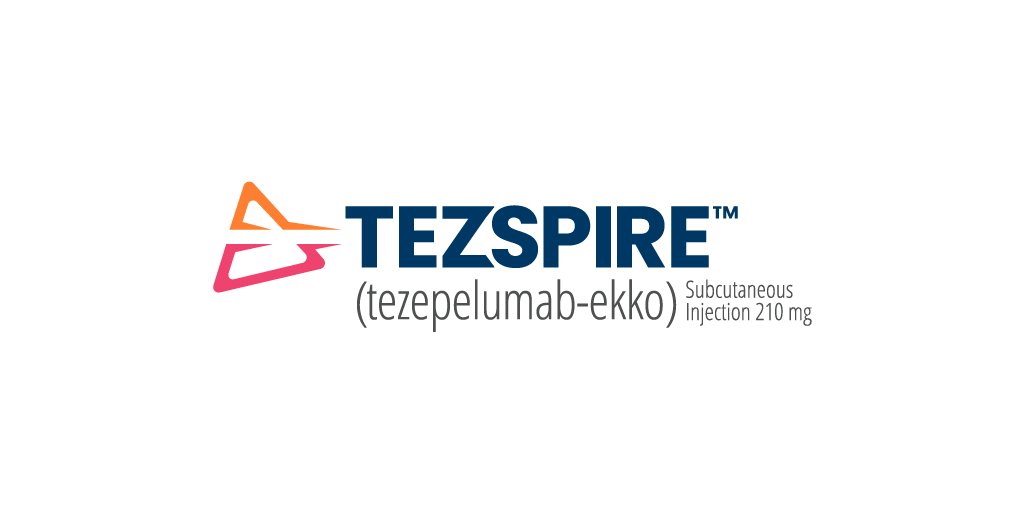 The FDA has approved AstraZeneca and Amgen's severe asthma hope tezepelumab, exonerating the drugmakers' decision to press ahead with a regulatory filing despite a failed phase 3 trial.
Another phase 3 study supported the efficacy of the first-in-class TSLP inhibitor as an add-on treatment for people aged 12 and over with severe asthma, as did an earlier phase 2 trial, but the miss raised questions about the drug's approvability.
It has all come good for Amgen and AZ however, as the US regulator has approved tezepelumab –given the trade name Tezspire – as the only biologic drug for severe uncontrolled asthma that can be prescribed to all patients, and not restricted to those with specific forms of the disease.
Now, the questions moves onto whether the two partners can build a market for the new drug. There are already a clutch of biologic drugs approved to treat severe asthma, although these are restricted to people with high levels of eosinophils, a type of white blood cell.
They include Sanofi/Regeneron's IL-4/IL-13 inhibitor Dupixent (dupilumab) and AZ's own IL-5 inhibitor Fasenra (benralizumab), which competes with GlaxoSmithKline's Nucala (mepolizumab) and Teva's Cinqaero (reslizumab).
Around 60% of patients with uncontrolled asthma don't have high eosinophil levels, and that has led some analysts to predict blockbuster sales for tezepelumab if approved for marketing.
Last week, the influential Institute for Clinical and Economic Review (ICER) in the US published a report saying that none of the current biologic drugs for severe asthma seem to have much efficacy in patients without eosinophilic or allergic asthma, while tezepelumab has been shown to reduce exacerbations in this group.
"For other asthma patients for whom biologics are available, tezepelumab is not clearly superior to those options, and it may be less effective at getting patients off oral steroids than dupilumab," said ICER's chief medical officer David Rind.
AZ and Amgen haven't released their proposed pricing for Tezspire in the US yet, but ICER's assessment suggests they may be heading for pushback from payers.
In September, the organisation set a "placeholder" price of $28,000 for the drug to model its cost-effectiveness – which was less than the list prices of Dupixent and other biologics – yet still concluded that price would be too high.
In its latest, finalised report, ICER said its cost-effectiveness price range for the drug is between $9,000 and $12,100 per year.
Analysts have nevertheless said tezepelumab could have blockbuster potential, perhaps reaching as much as $2.5 billion at peak, given the pressing need for new treatment options for patients with severe non-eosinophilic asthma.
"Due to the complex and heterogeneous nature of severe asthma and despite recent advances, many patients continue to experience frequent exacerbations, an increased risk of hospitalisation and a significantly reduced quality of life," said Prof Andrew Menzies-Gow, of the Royal Brompton Hospital in London, who was principal investigator of the NAVIGATOR trial of tezepelumab.
NAVIGATOR showed the superiority of tezepelumab across primary and secondary endpoints in patients with severe asthma compared to placebo, when added to standard therapy, as did the earlier phase 2 PATHWAY study.
The drug wasn't however able to match that performance in the smaller SOURCE trial reported at the end of last year, forcing AZ and Amgen to file based on the "totality" of the data across all three studies.
"Tezspire represents a much-needed new treatment for the many patients who remain underserved and continue to struggle with severe, uncontrolled asthma," said Prof Menzies-Gow.
The drug is also under regulatory review in Europe, Japan, and several other countries around the world.