Regeneron's Ebola drug heading for October verdict from FDA
News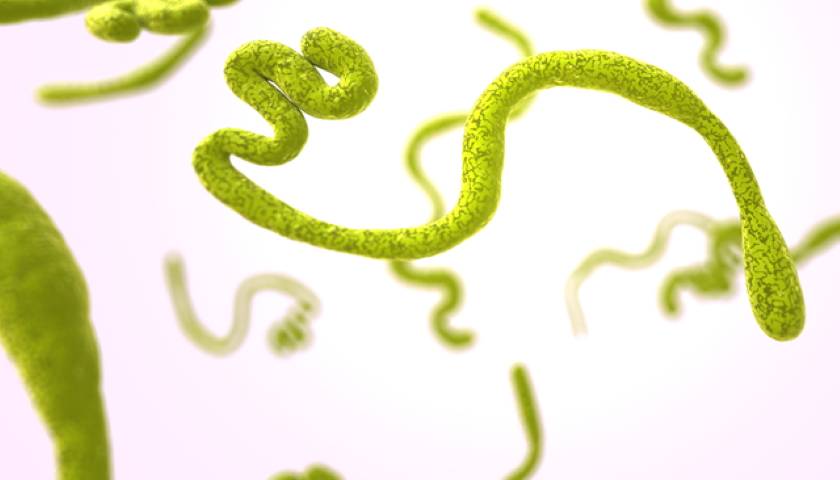 The FDA has kicked off a six-month priority review of REGN-EB3, Regeneron's three-drug therapy for Ebola virus infection, setting up a decision by 25 October.
The timeline puts REGN-EB3 on track to become the first approved therapy for Ebola, less than a year after the FDA approved the first vaccine for the virus – Merck & Co's Ervebo – last December.
Regeneron's marketing application for REGN-EB3 comes from the multidrug PALM clinical trial carried out during the Ebola outbreak in the Democratic Republic of Congo (DRC) which has killed 2,276 people out of 3,456 confirmed and probable cases since it started in August 2018.
Last week, the World Health Organization (WHO) decided against lifting its international public health emergency designation for the outbreak as new cases are still being identified.
REGN-EB3 was one of two drugs that were shown to be effective in the PALM trial, achieving the lowest overall death rate of 29%, whilst also reducing the days until the Ebola virus was no longer detected in the bloodstream. The data won it a breakthrough designation from the FDA.
Regeneron's drug  worked slightly better on that measure than Ridgeback Biotherapeutics' ansuvimab (mAb114), which had a death rate of 34%, while two other drugs were deemed to be ineffective.
Gilead Sciences' remdesivir – currently hitting the headlines as a potential coronavirus treatment but now abandoned for Ebola – had a death rate of 53%. Meanwhile, Mapp Biopharma's ZMapp, a cocktail of monoclonal antibodies against Ebola glycoproteins that served as the control arm in PALM, came in at 49% mortality.
An independent data and safety monitoring board (DSMB) stopped the trial last August, recommending that participants be randomised to receive only REGN-EB3 or ansuvimab.
The study was co-sponsored and funded by DRC's Institut National de la Recherche Biomédicale (INRB) and the US National Institute of Allergy and Infectious Diseases (NIAID), and carried out by an international research consortium coordinated by the WHO.
Updated results were subsequently published in the New England Journal of Medicine, revealing a near 90% survival rate for patients who received REGN-EB3 treatment early on in the course of the infection.
Regeneron is now applying the same VelociSuite technology used in REGN-EB3 to the development of a potential therapy for COVID-19 which is due to start clinical testing in June, said Regeneron's chief scientific officer George Yancopolous.
The platform can be used to rapidly identify fully-human antibodies against a biologic target, which Regeneron says "is particularly critical for addressing new and/or quickly-spreading pathogens that cause diseases such as Ebola and COVID-19."
Earlier this month, Ridgeback was awarded a $10.9 million contract from the US Biomedical Advanced Research and Development Authority (BARDA) to help support the continued development of ansuvimab through to FDA approval.