Regeneron/Teva pain drug fasinumab on target in phase 3
News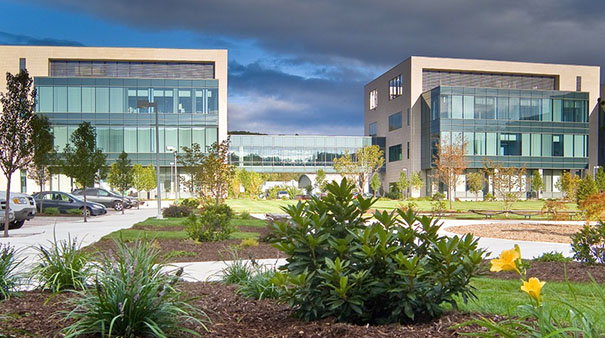 Regeneron and Teva have announced positive top-line phase 3 results from their fasinumab, as the companies chase Pfizer and Lilly in the race to market a new class of non-opioid painkillers.
Fasinumab is from a class of drugs targeting nerve growth factor (NGF), which plays a central role in the regulation of pain signalling.
The FDA had trials of NGF drugs on hold twice because of concerns that they caused nerve damage – but research resumed in 2015.
This allowed Regeneron and Teva to continue with trials on fasinumab, and Pfizer and Eli Lilly to resume trials into tanezumab.
The latest results from Regeneron and Teva are from a sub-study in a larger, long-term trial that involves 52 weeks of treatment in patients with osteoarthritis (OA) pain.
Approximately 85% of sub-study patients had OA of the knee. The primary efficacy data were assessed at 16 weeks and the primary safety analysis of the larger long-term trial will occur at 72 weeks, after a year of active treatment and 20-week follow-up periods.
At the week 16 primary efficacy analysis, the study met both co-primary endpoints and all key secondary endpoints.
Fasinumab-treated patients experienced significantly less pain and significantly improved functional ability from baseline compared to placebo.
[caption id="attachment_34660" align="alignleft" width="87"]

George Yancopoulos[/caption]
George Yancopoulos, president and chief scientific officer of Regeneron, said: "We are encouraged by these data and look forward to advancing our pivotal phase 3 fasinumab programme in patients with osteoarthritis of the knee or hip, who currently have very limited therapeutic choices to treat their chronic pain, other than with non-steroidal anti-inflammatory drugs or opioids."
Earlier this year the FDA called for a halt to a phase 2b study of fasinumab after a patient receiving a high dose developed joint inflammation.
But an unplanned analysis showed clear evidence of efficacy with improvement in pain scores in all groups compared with placebo at eight to 12-week time points.