Regeneron joins Lilly in seeking emergency OK for COVID-19 antibody
News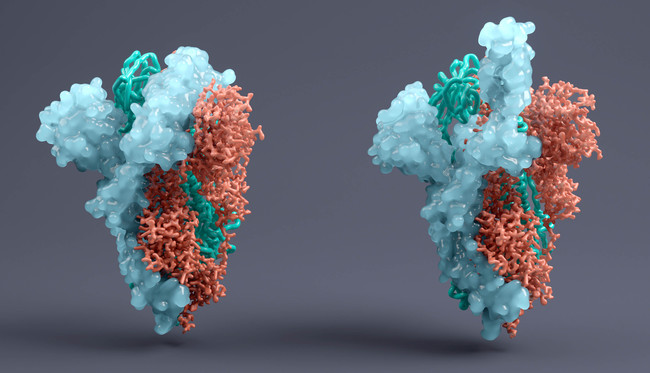 Regeneron has followed Eli Lilly in asking the FDA for emergency approval of its COVID-19 antibody therapy, shortly after the drug was thrust into the spotlight by being used to treat President Trump.
The request for emergency use authorization (EUA) for REGN-COV2 comes amid a spike in interest about antibodies against the SARS-CoV-2 coronavirus, driven by Trump's assertions that the drug was instrumental in his apparently swift recovery from the infection and is a "cure" for COVID-19.
That rise in demand is however already forcing a reality check about how many patients may be able to get REGN-COV2 treatment. In its statement on the EUA request, Regeneron says it has supplies available to treat 50,000 patients, adding that should rise to 300,000 "within the next few months."
That's far from what will be needed, points out former FDA Commissioner Scott Gottlieb in a tweet suggesting demand could be more than 7,500 patients per day.
[embed]https://twitter.com/ScottGottliebMD/status/1314016134102953988[/embed]
The US has had more than 7.5 million cases of COVID-19 and 213,000 deaths to date, with around 50,000 new cases every day.
Regeneron has been working on ramping up manufacturing capacity for REGN-COV2, with the help of $450 million in funding from the US government, and recently enlisted the aid of Roche to expand capacity. The US has rights to the first 300,000 doses under that funding agreement.
Shares in Regeneron continued their inexorable rise on the news, with another surge after Trump's comments, and the stock is now trading at twice their value from a year ago at close to $600.
The cocktail of two antibodies targets two components in the spike protein on SARS-CoV-2 with the aim of preventing attachment of the virus to host cells and interrupting infection.
The clinical data behind the EUA comes from a study in 275 patients, and looks promising. The latest readout from the trial showed the drug reduced both viral load and the time to alleviation of symptoms in non-hospitalised patients with COVID-19.
The greatest benefit was seen in patients who had not mounted their own immune response against the virus, according to trial investigators. Results in hospitalised COVID-19 patients are due later this year, and the antibody drug is also being tested for prophylaxis of SARS-CoV-2 infection.
There are still plenty of dissenting voices about REGN-COV2 however, suggesting that it's far too early to make a judgment on how well it works.
One US physician pointed out that Trump was also treated with dexamethasone – a potent steroid shown clinically to improve survival in COVID-19 – that can make patients feel "20 years younger" – an effect reported by Trump.
The President was also treated with Gilead Sciences' Veklury (remdesivir) – also shown to reduce the duration of symptoms in trials – as well as various other remedies including zinc and vitamin D supplements, the heartburn drug famotidine, melatonin and aspirin.
Regeneron's request came hard on the heels of Lilly's EUA filing for its antibody cocktail LY-CoV555 for use in higher-risk patients who have been recently diagnosed with mild-to-moderate COVID-19. The company has said it could be able to produce up to a million doses of the drug.
Meanwhile, other companies including AstraZeneca and GlaxoSmithKline/Vir are also working on antibody-based therapies for the disease. It's clear however that if approved, these drugs will have to be used thoughtfully and sparingly to eke out limited supplies.