Rare Disease Moonshot launched at European Health Summit
News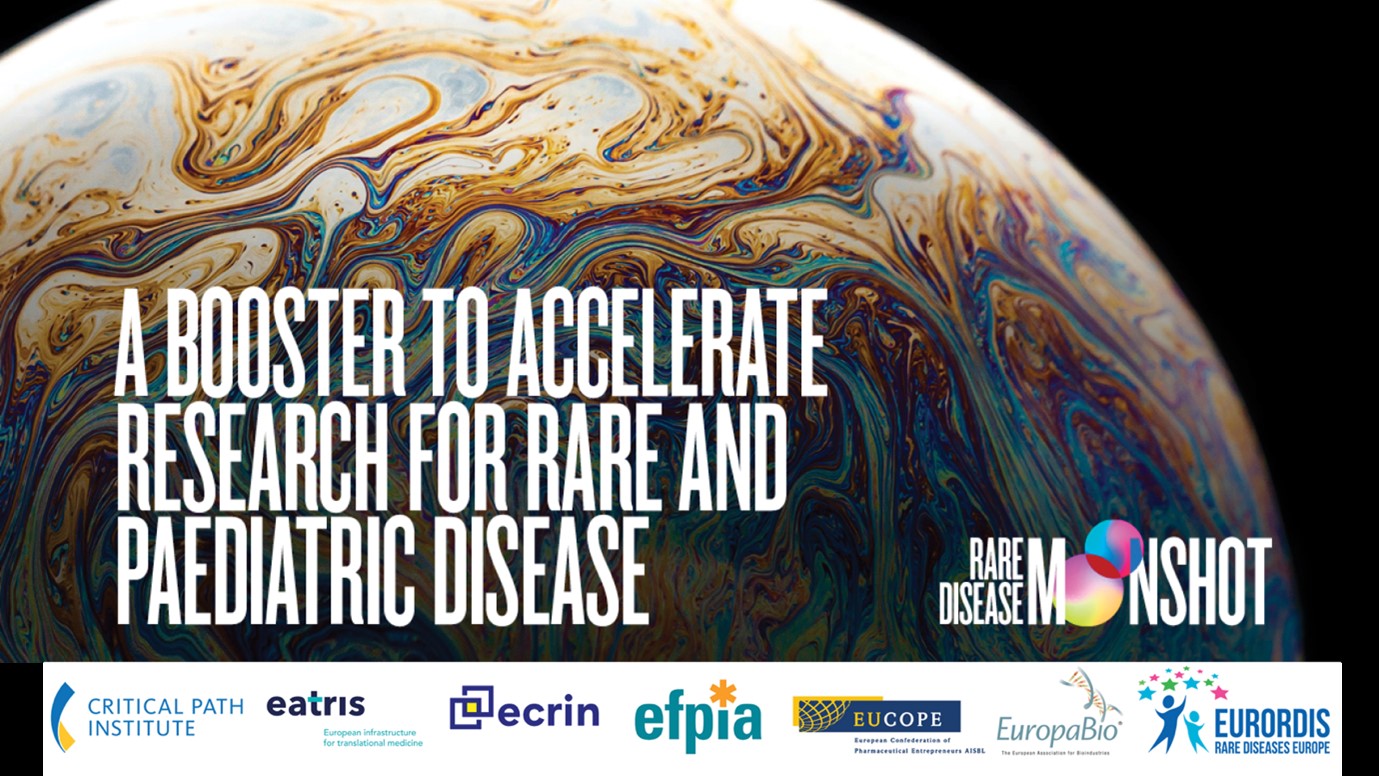 A new initiative to boost research and development into rare and paediatric diseases launched last week, on Thursday 8th December, at the European Health Summit.
The Rare Disease Moonshot is a collaborative commitment between seven organisations, seeking to break down barriers to finding new treatments and cures for some of the world's rarest and most severe conditions. These are diseases which currently have no therapeutic options and which, sadly, often affect the youngest patients.
The seven organisations are: the Critical Path Institute (C-Path), the European Confederation of Pharmaceutical Entrepreneurs (EUCOPE), the European Clinical Research Infrastructure Network (ECRIN), EuropaBio, EURORDIS-Rare Diseases Europe, the European Federation of Pharmaceutical Industries and Associations (EFPIA), and The European Infrastructure for Translational Medicine (EATRIS).
A coalition that will pool its expertise and thereby aim to reduce traditional fragmentation in research, the Rare Disease Moonshot seeks to bring together an 'ecosystem' of experts in the field of rare disease research.
The collaboration aims to enhance translational research pipelines and optimise clinical trial and regulatory pathways for extremely small patient populations in order to de-risk and optimise development, as well as develop an infrastructure that will accelerate patient journeys to diagnosis and treatment.
Between 2000 and 2021, more than 200 new orphan medicines were approved by the EMA, addressing the needs of up to 6.3 million rare disease patients. Nonetheless, there are significant unmet needs that still remain and the coalition is emphasising how vital acceleration of research into more than 7,000 identified rare diseases is. Of those, 95% have no approved treatment or cure.
Indeed, experts have estimated that, at the current pace of R&D, it could take more than 100 years to find treatments for all current rare conditions.
EUCOPE's secretary-general, Alexander Natz, said: "Rare diseases represent a pioneering domain for therapeutic innovation. With the Rare Disease Moonshot, our goal is to unlock science pathways for as many underserved patients and diseases as possible."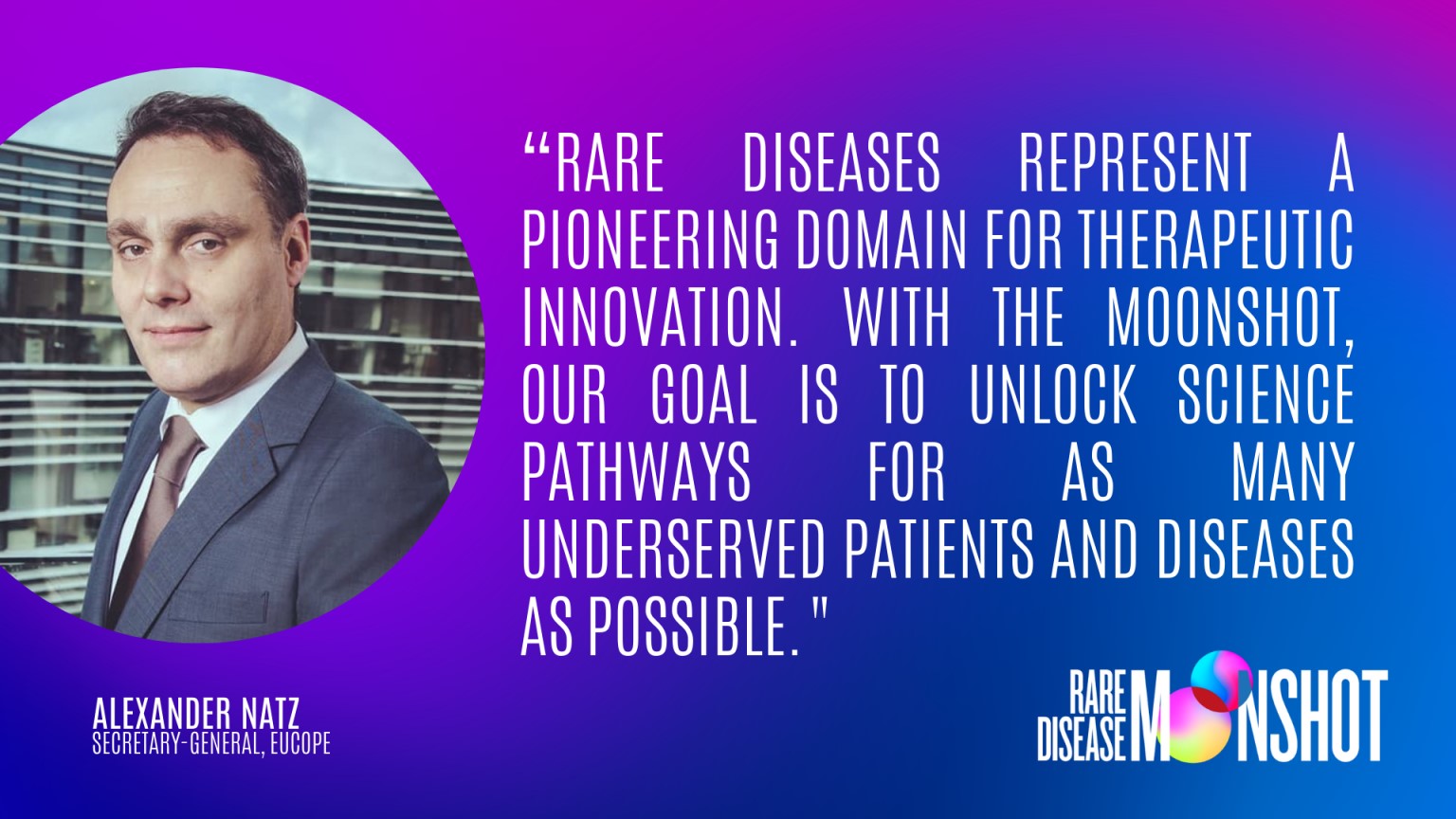 The Rare Disease Moonshot has been formed in part, also, as a response to the European Commission's call to address unmet medical needs, as it is believed that the science and translational capability gap in rare diseases cannot be addressed by one party or one sector alone.
Last month, the European Commission provided around €7 million ($7.2 million) in funding to ONCOVALUE, a new project that aims to boost the ability of hospitals within the EU to collect real-world data (RWD) to gauge the effectiveness of novel cancer therapies.
All images sourced from EUCOPE.