Pfizer, BioNTech prep low-dose COVID jab filing for kids aged 5 to 11
News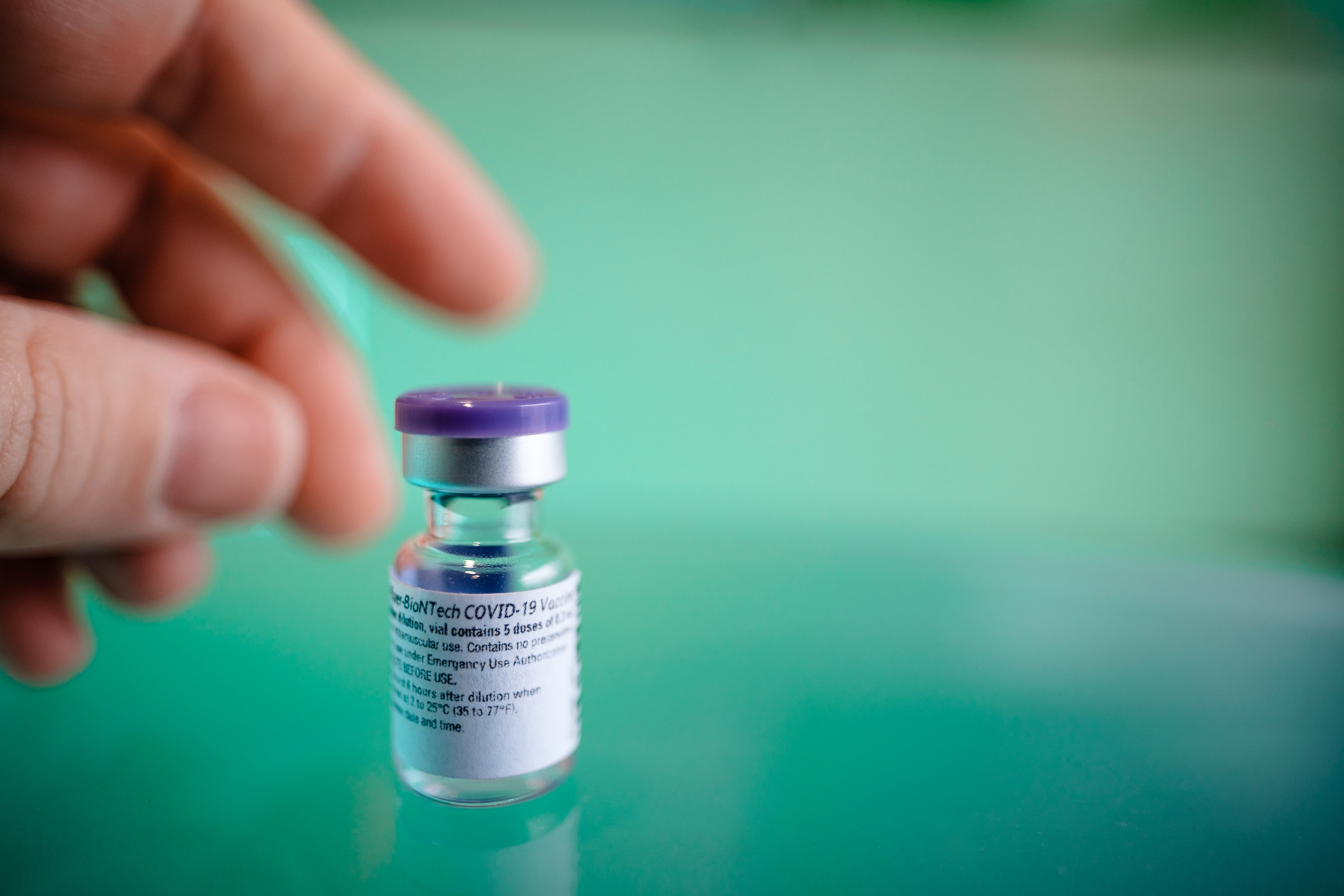 With positive phase 2/3 results for their COVID-19 vaccine Comirnaty in hand for the five to 11 age group, Pfizer and BioNTech are planning to move swiftly ahead with a filing for emergency use that could be approved in a matter of weeks.
The data is the first generated with any COVID-19 vaccine in this age group, although there is still no clear consensus about the need for widespread vaccination in children, particularly as they are less likely to develop severe disease.
Comirnaty is already approved for children aged over 12, and Pfizer and BioNTech are also running studies in the under fives with results due later this year.
The two companies have said they also intend to file for emergency approvals in the EU and UK shortly. According to Pfizer chief executive Albert Bourla, the spread of the delta variant and the "substantial threat" it poses to children means that vaccination should be offered to this younger age bracket.
"Since July, paediatric cases of COVID-19 have risen by about 240% in the US – underscoring the public health need for vaccination," he said.
The latest data comes from a trial of 2,268 children who received two 10 µg doses of Comirnaty given three weeks apart, which is a third of the dose given to adults.
According to the top-line results, the shot was safe, well tolerated and showed neutralising antibody responses that were in the same magnitude as those seen in trials involving 16 to 25 year olds, who received two 30 µg doses.
Pfizer and BioNTech are now ramping up production of the lose dose paediatric version in anticipation of regulatory approvals.
As of 16 September, more than 5.5 million children in the US had tested positive for COVID-19 since the onset of the pandemic, with 226,000 cases in the preceding week, according to the American Academy of Pediatrics and the Children's Hospital Association.
"After declining in early summer, child cases have increased exponentially, with over 925,000 cases in the past four weeks," they said, noting that children now account for more than a quarter of cases, up from around 16% overall during the pandemic.
"At this time, it appears that severe illness due to COVID-19 is uncommon among children," according to the organisations.
"However, there is an urgent need to collect more data on longer-term impacts of the pandemic on children, including ways the virus may harm the long-term physical health of infected children, as well as its emotional and mental health effects."
Some children do get very ill with COVID-19, and the threat of 'long COVID' is a sufficient risk in many paediatricians' minds to warrant widespread vaccination. On the other hand, a possible but unproven link between Comirnaty and heart inflammation is worrying other specialists.
The new data comes hard on the heels of an FDA advisory committee meeting for Comirnaty, at which experts voted against booster shots for all, but backed third doses for the elderly and vulnerable.
At last count, COVID-19 has killed more than 675,000 Americans, a death toll that has now surpassed that associated with the 1918 Spanish flu pandemic, according to data collected by Johns Hopkins University.
Feature image copyright BioNTech SE 2020, all rights reserved