Numab raises $110m to develop cancer bispecific antibodies
News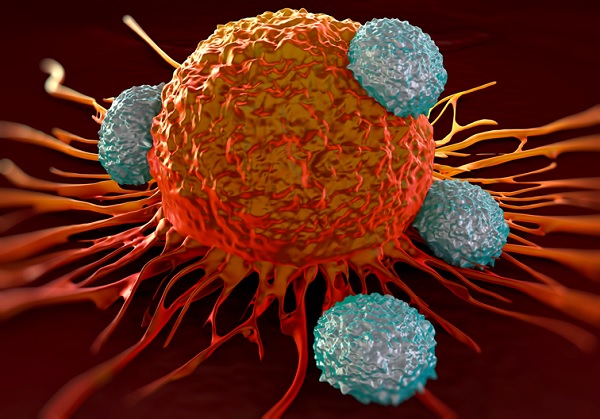 Switzerland's Numab has raised 100 million Swiss francs - around $110 million - in Series C financing to develop bispecific antibodies for cancer and inflammation, with Novo Noldings and HBM Partners co-leading the investor syndicate.
Proceeds will support acceleration and expansion of the clinical development of Numab's lead drug NM21-1480 into several cancer indications.
It will also allow the company to begin clinical trials of its pipeline of multi-specific antibodies in oncology and inflammation.
The company says its lead product is designed to balance potent anti-tumour immunity with a desirable safety profile, by targeting 4-1BB, PD-L1 and Human Serum Albumin simultaneously.
David Urech, founder and CEO of Numab said that the drug has "best-in-class potential" in solid tumours.
He added in a statement: "The financing will help us to maximise the value of this asset by significantly expanding the clinical development programme and accelerating toward phase 2 proof-of-concept."
The financing was led by new investors Novo Holdings and HBM Partners, with participation from  other new investors Forbion Growth Opportunities Fund, Cormorant Asset Management, BVK Partners and RTOW Investments.
Cash also came from funds and accounts managed by BlackRock, Octagon Capital Advisors and existing investors.
Nanna Lüneborg from Novo Ventures, Matthias Fehr from HBM Partners, and Carlo Incerti from Forbion have been appointed to Numab's Board of Directors.
Novo Holdings is the holding company of the Novo Group, which manages the wealth of the Novo Nordisk Foundation and is one of Europe's most influential life sciences investors.
Novo Growth, its growth equity arm, earlier this month invested €29 million in AMSilk an industrisl supplier of synthetic silk polymers.
The company's products are made from plant-based raw material via bacterial fermentation and have "extraordinary" mechanical and biochemical properties with applications across many industries.
They could be used in products as diverse as high-performance sports clothing to medical implants, can be fully recycled and are 100% biodegradable.