Former Trump lawyer Cohen says Novartis 'wanted him to be lobbyist'
News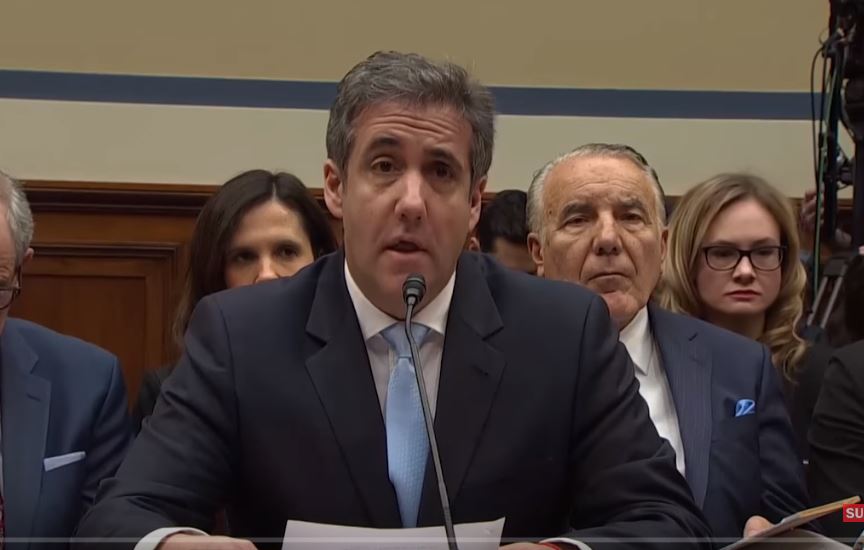 Novartis' dodgy dealings with the Trump administration have come under fresh scrutiny, as his former personal lawyer Michael Cohen told politicians that the pharma company had wanted to use him to lobby the government and president.
Cohen was testifying against the president in a much-anticipated hearing at the House Oversight Committee, where he faced a grilling over Trump's close links with Russia and how much the president knew about Moscow's alleged interference in the 2016 presidential election campaign.
The disgraced and disbarred former lawyer was giving evidence ahead of a three-year prison sentence imposed after he pleaded guilty to campaign finance violations, tax fraud, bank fraud and lying to Congress.
But the politicians from the committee also wanted to hear about other controversies surrounding Trump – including the $1.2 million Novartis paid to Cohen in an attempt to gain influence with the president over a period in 2017-2018.
The Novartis links first emerged last year in the separate scandal over payments from Cohen to cover up Trump's alleged affair with the former porn star Stormy Daniels.
Daniels' lawyer Michael Avenatti revealed that Novartis was among several firms that paid large sums of money to Essential Consultants, a company controlled by Cohen, in return for information about the president's policy ideas.
Lacy Clay, a Missouri Democrat, questioned Cohen on the arrangement he struck up with Novartis.
In his testimony Cohen said that he spoke with Novartis a handful of times after the Swiss pharma approached him looking for information about Trump, who has been a strident critic of high drug prices in the US.
But Cohen revealed more details about the arrangement. He said: "They (Novartis) came to me based upon my knowledge of the enigma Donald Trump."
Cohen said he provided "in person and telephone access" and spoke on "several occasions", around six times with representatives of the company.
He added: "Novartis sent me their contract, which stated specifically that they wanted me to lobby. That they wanted me to provide access to government, including the president."
"That paragraph was crossed out by me, initialled, and written in my own handwriting that says I will not lobby or do government relations work."
Cohen's testimony under oath suggests the pharma had become deeply concerned about Trump's stance on drug pricing, and was willing to take a substantial political risk to gain influence with the administration.
Novartis is attempting to draw a line under the matter, which happened under the watch of former CEO Joe Jimenez, who co-signed the agreement with Cohen.
The company's former general counsel Felix Ehrat stepped down following the revelations last year.
In an interview with Bloomberg, Jimenez, who retired last year, gave his side of the story, outlining how the deal with Cohen quickly turned sour.
It became apparent that Cohen had "oversold" his abilities, Jimenez said.
A spokesperson for Novartis said: "We have previously addressed all questions regarding our relationship with Essential Consultants and we consider this matter closed."