Novartis' oral drug iptacopan tops injectables in head-to-head PNH trial
News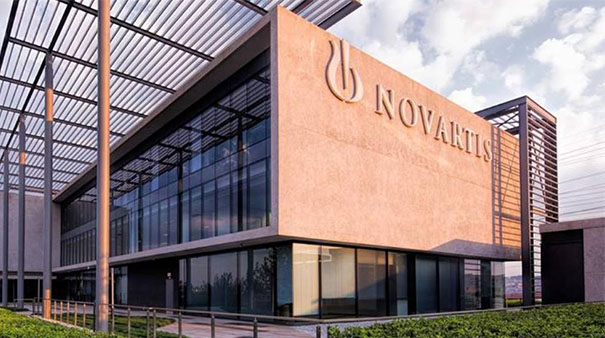 Novartis has chalked up another clinical trial win for its targeted factor B inhibitor iptacopan as it strives to position the drug as a patient-friendly, oral alternative to big-selling injectable rivals.
The latest positive readout comes from the APPLY-PNH study, which pitted iptacopan against AstraZeneca/Alexion's anti-C5 antibodies Soliris (eculizumab) and Ultomiris (ravulizumab) in adults with paroxysmal nocturnal haemoglobinuria (PNH), a debilitating ultra-rare blood disorder in which the body's complement system destroys red blood cells.
The study enrolled patients who were still experiencing residual anaemia despite prior treatment with anti-C5 antibodies, making them fatigued and in some cases needing transfusions to prop up red blood cell levels.
Somewhere between 20% and 50% of PNH patients treated with Soliris or other drugs in the C5 inhibitor class can't get symptoms under control and require blood transfusions, so there's a clear need for new treatment options.
Top-line results from the study showed that significantly more patients treated with iptacopan achieved the target increase in haemoglobin levels of 2g/dl without needing blood transfusions after 24 weeks, which Novartis said was a "clinically meaningful" result.
The factor B inhibitor also allowed significantly more patients to meet the haemoglobin target of 12g/dl than the antibody therapies, fulfilling both primary objectives of the trial.
Analysts at Jefferies have previously said that iptacopan could hit $3.6 billion in peak annual sales if it gets approved for all its target indications, which along with PNH include atypical haemolytic uraemic syndrome (aHUS) and rare kidney diseases C3 glomerulopathy (C3G) and idiopathic membranous nephropathy (IMN).
In PNH and aHUS, it will compete with Soliris and Ultomiris, but it could become the first treatment for C3G and IMN if approved.
While PNH and aHUS are rare diseases, that has not stopped Soliris and Ultomiris making blockbuster sales, with AZ reporting sales of $2 billion and $853 million respectively for the two drugs in the first half of this year.
"Practice-changing"
[caption id="attachment_100703" align="alignright" width="180"]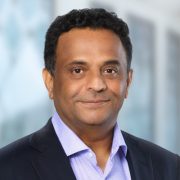 Shreeram Aradhye[/caption]
"These positive top-line phase 3 results highlight the practice-changing potential of iptacopan for patients suffering from debilitating anaemia and the burden of lifelong blood transfusions as a result of PNH," said Shreeram Aradhye, Novartis' chief medical officer, in a statement.
"We look forward to discussing the data with regulators so we can bring this first-in-class alternative complement pathway inhibitor as the first oral monotherapy to people living with PNH," he added.
Novartis said it would report full data from APPLY-PNH at a future medical meeting and plans to file for approval of the drug for PNH in 2023. It is also developing the drug as a first-line alternative to complement-targeting antibodies in the APPOINT-PNH trial due to read out in January.