After rejecting Novartis' Aimovig for migraine, NICE backs Teva rival Ajovy
News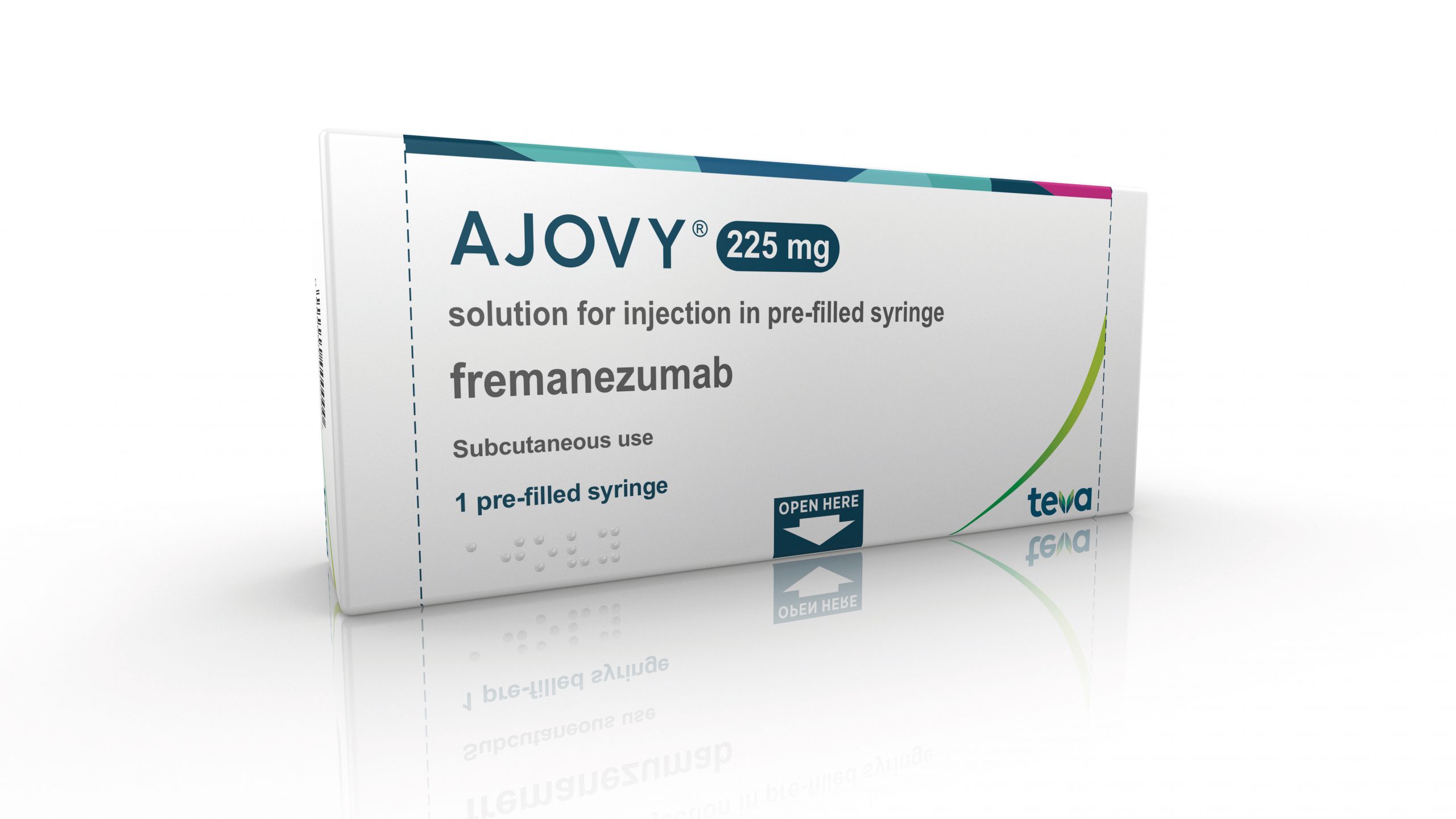 Several months after turning down NHS funding for Novartis' CGRP inhibitor Aimovig for migraine prevention, NICE has backed another drug in the class – Teva's Ajovy – in draft guidance.
The US cost-effectiveness organisation says Ajovy (fremanezumab) should be made available to adult patients with chronic migraine after three other preventive treatments have failed, which could make it an option for around 10,000 patients in England.
NICE notes in the guidance document that Teva had offered an improved discount to the NHS on its £5,000 per year list price, which means it slips below the agency's threshold for cost-effectiveness.
It also says however that the drug hasn't shown conclusively that it works better than Allergan's Botox (botulinum toxin type A) for chronic migraine prevention, which has been approved for this indication since 2012 in Europe.
The guidance includes people with chronic migraine for whom botulinum toxin type A has failed, and says that Ajovy treatment should be discontinued if treatment with the drug should be stopped if migraine frequency does not reduce by at least 30% after 12 weeks of treatment.
Last September, NICE rejected Novartis' Aimovig (erenumab) for people suffering at least four migraine episodes each month, also after three earlier treatments have failed, in final guidance.
The decision caused an outcry among doctor and patient groups, and an appeal was launched by the British Association for the Study of Headache (BASH) and Association of British Neurologists (ABN) which resulted in NICE being ordered to review its decision last month.
It also created a disparity in access within the UK as Aimovig was backed in April 2019 for NHS use in Scotland by the SMC, NICE's equivalent agency north of the border, which also gave its blessing the use of Ajovy in guidance issued in January.
At the time of Aimovig's rejection, BASH said that "it is completely unacceptable that patients in England and Wales who suffer with such a debilitating neurological disorder should be denied access to effective treatment."
The timing of NICE's review of the Aimovig verdict is unclear, and with Ajovy's final guidance expected to be published next month Teva has an opportunity to access the NHS England market ahead of Novartis.
NICE has started a review of the third CGRP inhibitor to be approved for marketing in Europe – Eli Lilly's Emgality (galcanezumab) – and is due to deliver a verdict in October.
"Chronic migraines are extremely debilitating and can significantly affect a person's quality of life," said Meindert Boysen, director of the Centre for Health Technology Evaluation at NICE.
"We are pleased that the company has been able to work with us to address the concerns highlighted in the previous draft guidance so that we are now able to recommend fremanezumab as an option for people with chronic migraine when several other medications have failed."