NHS to fund Pfizer's Bosulif and Lilly's Alimta
News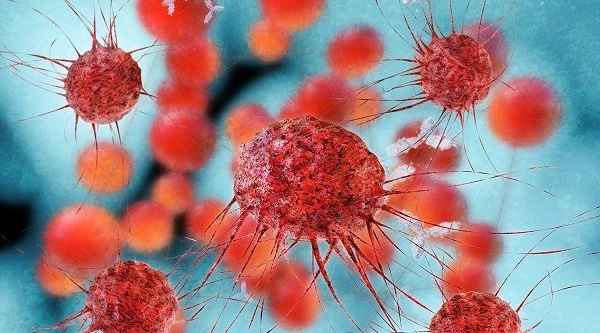 NICE has recommended regular National Health Service funding for two more drugs from the old Cancer Drugs Fund – Pfizer's Bosulif (bosutinib) and Eli Lilly's Alimta (pemetrexed).
The cost-effectiveness body's final guidance decision means that Alimta maintenance treatment is available to a wider group of lung cancer patients, as it is already recommended in a smaller patient group.
Bosulif is recommended for chronic, accelerated and blast phase Philadelphia positive chronic myeloid leukaemia in adults, who have had one or more tyrosine kinase inhibitor, and when three commonly used drugs of this type are inappropriate.
Both companies have provided commercially confidential discounts, which tipped NICE's cost-effectiveness calculation in their favour.
Bosulif costs around £45,000 per year at its undiscounted price, and Almita costs around £11,500 without its discount.
The decision applies to England, and Wales usually makes recommendations in line with NICE's.
NICE is assessing the cost and clinical effectiveness of a backlog of drugs paid for by the old Cancer Drugs Fund (CDF). Last week, NICE controversially said Novartis' breast cancer drug Afinitor (everolimus) and Janssen's Imbruvica (ibrutinib) are not cost effective in a draft decision, as part of this review of 31 "legacy" drugs. The decision is preliminary and open for consultation, but means the drugs may be removed from the fund.
The £340 million CDF , covering drugs rejected by NICE, was hugely overspent. It has been relaunched to allow further information to be gathered on cancer medicines when NICE requires more data for its calculations.
NICE backs Servier's Lonsurf and Bayer's Eylea
In separate decisions, NICE recommended Servier's Lonsurf (trifluridine+tipiracil) for metastatic colorectal cancer, and Bayer's Eylea (aflibercept) for macular odoema after branch retinal vein occlusion (BRVO).
Following publication of final guidance, Lonsurf is now recommended in adults where available therapies have failed or are unsuitable.
The French company noted NICE made its decision four months after the European Commission granted a marketing authorisation.
Servier said the decision marks a "milestone" in its evolution, as it is its first oncology product to be marketed in the UK.
Final guidance from NICE recommends Eylea as long as Bayer offers the drug at a price agreed in a patient access scheme.
In draft guidance, NICE had only recommended Eylea in the BRVO indication after failure of laser treatment or if this was not suitable because of the extent of the haemorrhage.
NICE also confirmed a decision to include Gedeon Richter's Esmya (ulipristal acetate) as a treatment for uterine fibroids in updated national guidance on heavy menstrual bleeding.