NHS England trials first medicine deliveries by drone
News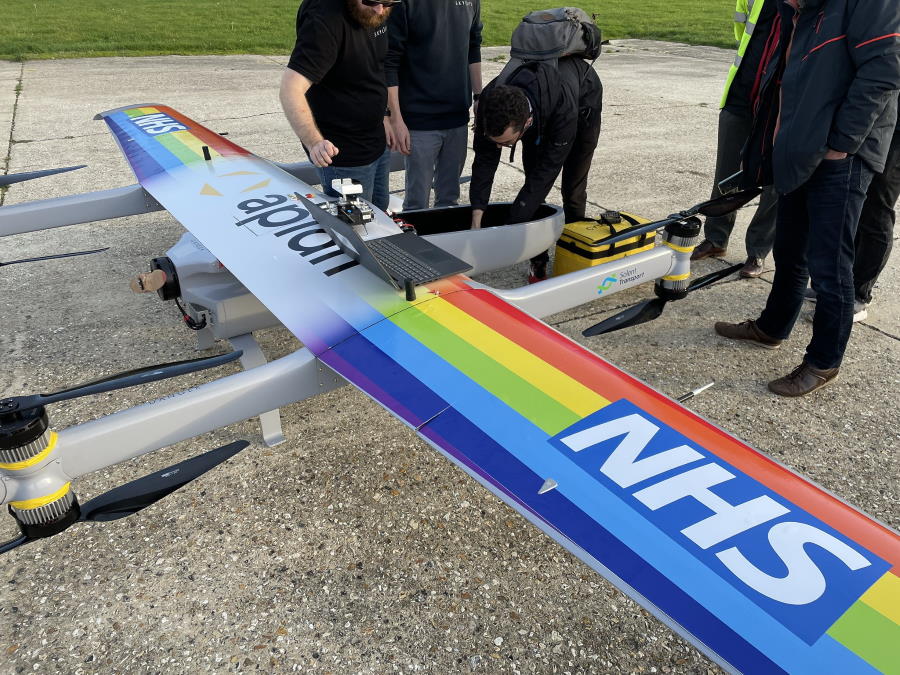 Cancer drugs will be flown from a facility in Portsmouth to a hospital on the Isle of Wight by drone, in the first pilot study of the technology by NHS England.
The trial – announced this morning and said to be the first of its type worldwide – will mean that the lifesaving treatment can be picked up and dropped off to patients on the same day, said NHS chief executive Amanda Pritchard.
The first drone flight is due to take place later today and will go from Portsmouth Hospitals University NHS Trust to St Mary's Hospital, where staff will collect the chemotherapy drugs before distributing them to hospital teams and patients.
The pilot is focusing on cancer drugs as these can be difficult to transport, as doses have a short shelf life. Using drones will cut the transit time for the medicines from four hours to 30 minutes, and will also require less fuel – an increasingly important consideration as prices rocket at petrol pumps.
At the moment, patients who live on the Isle of Wight often have to travel to the mainland for cancer treatment, so the drones will avoid at least two car journeys and one hovercraft or ferry journey across the Solent per delivery – saving carbon emissions.
Medical drone startup Apian – founded by a team of NHS doctors in training and ex-Google staffers – is supplying the drones for the pilot study.
The company has developed a fleet of unmanned vehicles that include both fixed wing and vertical take off and landing (VTOL) hybrids for long-range flights, and multi-rotor robots that are easier to launch for shorter flight times.
The largest models can carry up to 25kg in weight, and fly for up to 1.5 hours at a maximum speed of 100mph on a single charge. They are able to operate in the same weather conditions as helicopter emergency medical services.
Announcing the initiative on the 74th anniversary of the founding of the NHS, Pritchard said it was further evidence that "the pace of change and improvement across the health service is only accelerating."
"Delivering chemo by drone is another extraordinary development for cancer patients and shows how the NHS will stop at nothing to ensure people get the treatment they need as promptly as possible, while also cutting costs," she added.
The Solent pilot will be followed by another pilot in Northumbria, once again focusing on deliver of chemotherapy agents. Apian is also looking at using drones to deliver pathology samples between hospitals and nuclear medicines, amongst other projects.