New Nkarta data backs up natural killer approach to cancer treatment
News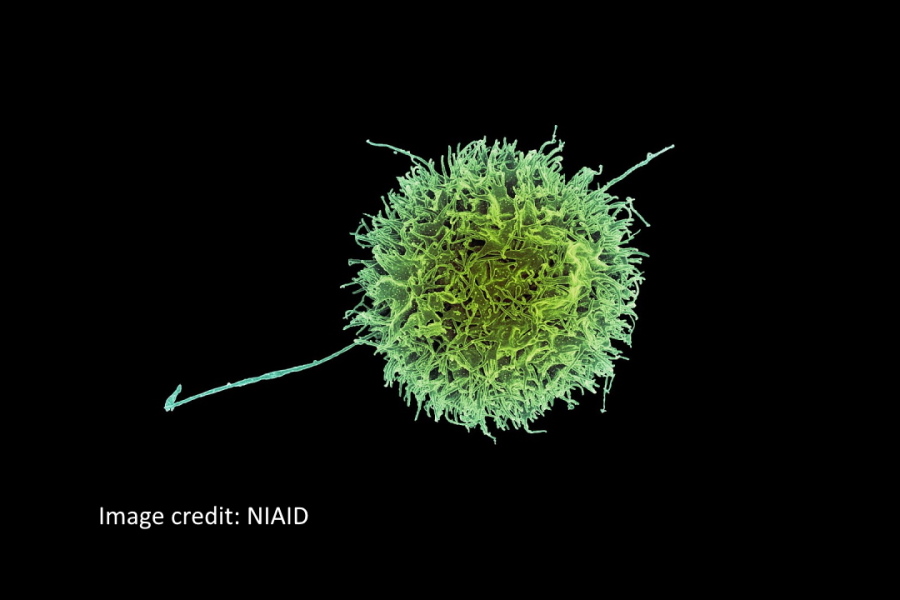 Harnessing the power of natural killer (NK) cells to attack cancer is as-yet an unproven strategy in oncology – but one that is garnering increased interest as clinical trials start to generate data.
One leading proponent of the approach – South San Francisco's Nkarta – has just reported new results from an early-stage trial of one of its CAR-NK therapies that will likely add to the enthusiasm for the field.
A medium or high dose of its lead, CD19-targeting CAR-NK therapy candidate NKX19 achieved complete responses in seven out of 10 patients with relapsed or refractory non-Hodgkin lymphoma (NHL), driving their cancer into remission.
The complete responses came even though they had had extensive, aggressive disease that had progressed despite a median of four earlier lines of therapy, said Nkarta in an update on the trial, which involved patients with various forms of NHL including large B cell lymphoma, mantle cell lymphoma, follicular lymphoma and marginal zone lymphoma.
A lower dose of the CAR-NK achieved a complete response in one of four NHL patients, but there were no responses in a group of five patients with either acute lymphoblastic leukaemia or chronic lymphocytic leukaemia.
It thinks CAR-NK could be easier to tolerate than CAR-T therapies, and have the additional advantage of being an off-the-shelf therapy, doing away with the cumbersome cell harvesting, production, and re-infusion process required with current CD19-targeting CAR-Ts like Novartis' Kymriah (tisagenlecleucel), Gilead Sciences' Yescarta (axicabtagene ciloleucel), and Bristol-Myers Squibb's Breyanzi (lisocabtagene maraleucel).
In terms of safety, the CAR-NK was associated with some infusion-related side effects that were manageable and resolved quickly, and there were no cases of neurotoxicity, graft versus host disease (GvHD) or cytokine release syndrome (CRS) – all side effects associated with CAR-T therapies.
The new data build on an earlier readout from the study earlier this year, when a complete response was seen in three of six patients at the highest dose tested, as well as positive results with Fate Therapeutics' CAR-NK therapy for multiple myeloma and another Nkarta CAR-NK for multiple myeloma acute myeloid leukaemia and myelodysplastic syndrome. There are still questions about the durability of the effects, however, as NK cells have a limited lifespan within the body.
"NKX019 continues to demonstrate impressive single-agent activity, preliminary durability, and an encouraging safety profile as an off-the-shelf, on-demand cell therapy for heavily pre-treated patients with NHL," said Nkarta's chief executive, Paul Hastings.
The company is now moving ahead with dose expansion cohorts to explore combination and single-agent regimens in patients with large B cell lymphoma, to "address the large unmet need in patients who have received prior autologous CAR T therapy." Those will get underway in 2024.