Mylan settles with US government on EpiPen price
News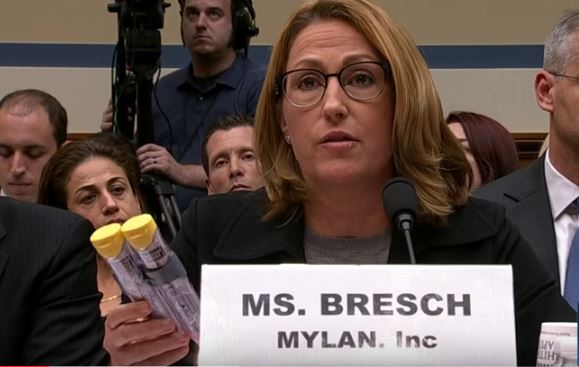 Mylan has settled issues raised by the US government over the price of its EpiPen autoinjector pen, paying a settlement of $465 million.
Shares in the company surged yesterday following the news late last week that Mylan had reached an agreement as to whether EpiPen (epinephrine) should be priced as a generic, rather than an innovator drug, with the Medicaid programme for those on low incomes.
They jumped from just under $36 each to more than $40 on the NASDAQ stock exchange following the announcement.
From April next year, EpiPen will be classified as an innovator drug, meaning that Mylan will pay a much higher rebate to the government-funded Medicaid scheme.
As the drug is currently classed as a generic, but priced like an innovator drug, Mylan can enjoy much lower rebates in the region of around 13% on EpiPens, according to some reports. This could rise to between 23% and 100%, from April.
A filing with the US Securities and Exchange Commission financial regulator, shows EpiPen has been classified as a generic since before Mylan acquired it in 2007, based on written guidance from the federal government.
However Mylan is not out of the woods – the filing reveals that the SEC is conducting its own investigation into the firm's pricing and rebates for Medicaid, and "any related complaints".
Mylan said it intends to "fully co-operate" with the SEC's investigation.
Although it has no patent protection, the drug has little competition and is the company's biggest seller, with annual sales exceeding $1 billion last year.
Following the announcement, Mylan downgraded earnings per share forecast for the year to between $4.70-4.90. It had previously given an EPS range of between $4.85 and $5.15.
Late last month, CEO Heather Bresch (pictured), defended Mylan's pricing of EpiPen in front of the House Committee on Oversight and Government Reform.
The hearing followed widespread criticism of Mylan's pricing of the medicine.
Bresch said that Mylan receives around $100 for a pack of two pens, even though they are priced at more than $600. She said that the rest of the price covers middle-men and manufacturing costs.
Following criticism of its pricing of EpiPen, Mylan has launched an identical, but cheaper authorised generic version.