Mylan and Fujifilm join Humira bunfight as fifth EU biosimilar approved
News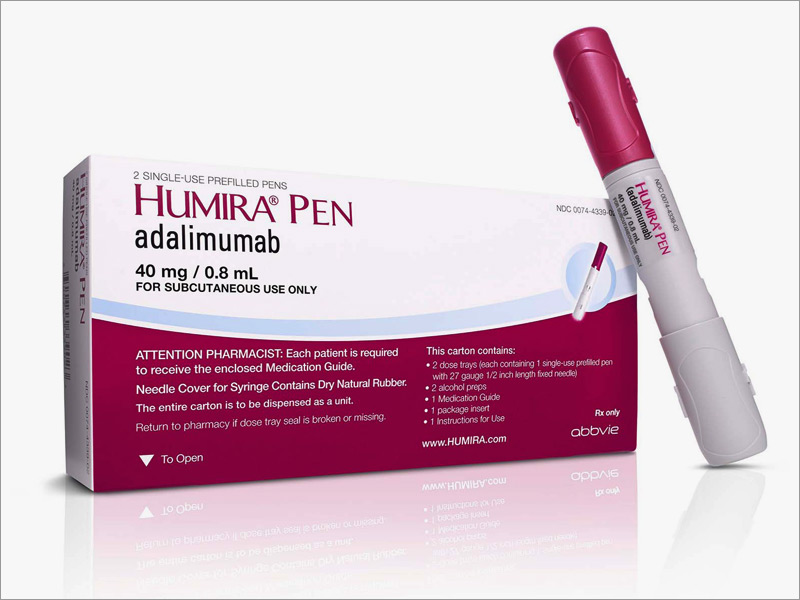 Mylan and Fujifilm Kyowa Kirin Biologics have got their Humira biosimilar approved in Europe – the fifth cut-price competitor approved ahead of patent expiry on AbbVie's inflammatory diseases blockbuster next month.
Already backed by Europe's CHMP scientific committee, the marketing authorisation from the European Commission means that the drug is approved for use in all of Humira's approved indications.
The CHMP found that the development programme demonstrated that there are no meaningful differences between the biosimilar, branded as Hulio, and Humira.
Currently the world's biggest-selling drug, Humira's patent is dues to expire in Europe on October 16. Humira is patent protected in the US until 2023, where the majority of its sales are based.
Sales in Europe for the year ending in June this year were $4.4 billion, according to figures from IQVIA.
Mylan and Fujifilm join a group of other companies poised to market cheaper biosimilars of Humira next month – Amgen, Boehringer Ingelheim, Sandoz, and Samsung Bioepis are expected to launch their competitors at the same time.
In a statement, Mylan and Fujifilm said they plan to launch their biosimilar on or after October 16, with the approval covering all 28 EU member states, plus Norway, Iceland, and Liechtenstein.
Under a partnership deal struck earlier this year Fujifilm Kyowa Kirin Biologics has a nonexclusive royalty bearing license with AbbVie for the use and sale of Hulio in European countries. Mylan has a sublicense.
An injectable drug, adalimumab inhibits tumour necrosis factor (TNF), and by blocking its activity reduces inflammation and other symptoms in a range of inflammatory diseases.
Approved indications include rheumatoid arthritis, psoriasis and Crohn's disease in adults. Paediatric indications include polyarticular juvenile idiopathic arthritis and plaque psoriasis.
Fujifilm Kyowa Kirin Biologics President and CEO Dr Yoshifumi Torii said: "The EC's approval of Hulio marks a significant milestone. In cooperating with Mylan, we continue to commit all efforts to bring high quality and affordable biosimilars to patients throughout European countries."

Jacek Glinka
Mylan Europe President Jacek Glinka added: "Biosimilars represent a huge opportunity in Europe to drive better patient access through high quality, value medications that support healthcare systems across the region to deliver ongoing excellent care in the face of ageing populations and increasingly stretched resources."