MSCopilot app tracks MS symptoms as well as standard tests; study
News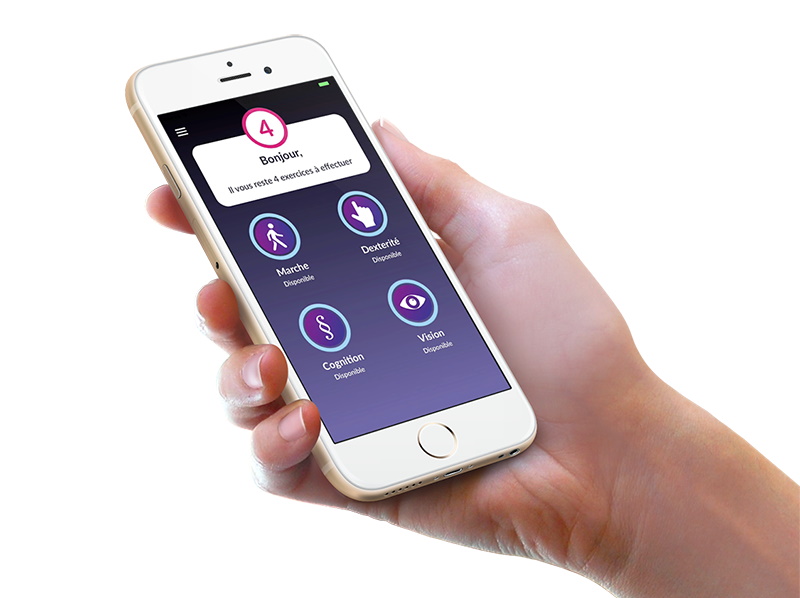 MSCopilot, a smartphone-based app that is used by patients with multiple sclerosis to gauge how their symptoms are developing, has been shown to correlate closely with measures used by neurologists in a clinical trial.
The app is a software as a medical device (SaMD) platform that can be used to assess how well someone with MS is walking, along with measures of manual dexterity, vision and cognitive function.
The suite of self-monitored digital biomarkers was compared with traditional multiple sclerosis functional composite (MSFC) scores – as well as the expanded disability status scale (EDSS) – in a trial involving 116 people with MS at 11 clinics in France.
EDSS is widely used in clinical trials to monitor disease progression and the effect of therapies in the neurodegenerative disease.
According to the investigators, the data generated by MSCopilot correlated closely with both the MSFC and EDSS scores, showing that the SaMD was able to provide an accurate picture of MS status and evolution for patients and clinicians.
Moreover, the app achieved a more accurate assessment of functional impairments in people with MS – for example, it was able to discriminate between patients with an EDSS higher or lower than 3.5 – a threshold that is closely watched by neurologists as it points towards more disabling forms of the disease.
MSCopilot was also able to highlight nuances in the different stages of MS that the MSFC scale could not capture, according to the researchers.
"MSCopilot subscores validate…that not only the walking ability but also the state of vision, dexterity, and cognition are significantly different depending on the stage of the disease," they write in the journal Multiple Sclerosis and Related Disorders.
They reinforce an earlier large-scale study that showed that MSCopilot tracked with the MSFC scale, according to Ad Scientam, which developed the app.
"These data demonstrate that digital biomarkers allow a more accurate assessment of diseases, offering caregivers the opportunity to improve the management of serious and disabling diseases such as multiple sclerosis," said Dr Saad Zinaï, Ad Scientiam's medical director.
The company is already working on a new version of MSCopilot that will be able o measure disease progression over time and – hopefully at least – detect MS evolution earlier than traditional tools.
MSCopilot already has CE mark approval in Europe and has around 3,500 users, as well as being deployed as a tool in clinical trials of MS therapies.