Merck will assess Quris' AI 'patient-on-a-chip' drug safety tech
News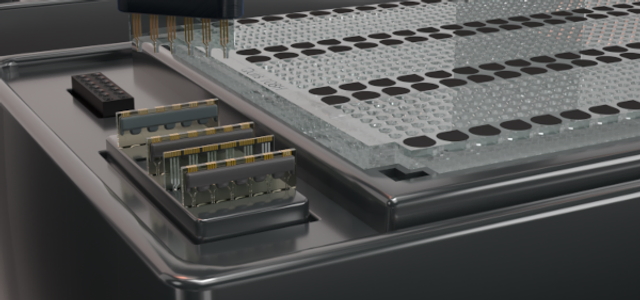 German drugmaker Merck KGaA has reached an agreement to pilot an artificial intelligence platform developed by Quris that aims to identify potential safety problems with new therapeutic candidates as early as possible in the drug discovery process.
Quris' BioAI safety prediction platform – which is based on human tissue samples on chips, nanosensors and machine learning – will be compared to traditional  in vitro and in vivo laboratory techniques for spotting toxicity.
Merck will put BioAI through its paces as a way to identify if new drug candidates pose a risk of liver toxicity, focusing on compounds with known issues that regular preclinical testing was unable to identify.
If all goes to plan, Merck has the option to obtain up to a five-year exclusive license to use of BioAI in a specific disease domain, which would result in an undisclosed payment to the Israeli startup.
BioAI is being trained on thousands of drug candidates, with the aim of helping the pharma industry discover new medicines more efficiently, and rethink how and when to best use existing drugs, according to the company.
The platform – which was developed in partnership with The New York Stem Cell Foundation (NYSCF) research institute – is able to simulate a real human body's reaction to drugs without the timely and inaccurate animal-testing stage, says Quris.
Toxicity is a major contributor to drug failure accounting for two-thirds of post-market drug withdrawals and arid a fifth of failures during clinical testing.
The agreement with Merck comes just a few weeks after the company closed a seed funding round worth $28 million, which will be used to take its own drug candidate for Fragile X syndrome (FXS) – a disease associated with autism and mental impairment – into clinical testing later this year.
"In recent years, leaders around the globe have increasingly recognised that experiments in mice do not faithfully mimic what will work in people," said Aaron Ciechanover, an Israeli biologist and Nobel prize laureate who heads Quris' scientific advisory board.
"It's no wonder that 92% of drugs that are successful in mice are failing in clinical trials in humans," he added, noting that collaborations with pharma companies like Merck be crucial for refining the use of the BioAI platform for clinical prediction.
"If successful, this could lead to a much-needed transformation in drug development speed, safety and cost," said Ciechanover.
Quris' board also  includes Moderna co-founder and Massachusetts Institute of Technology (MIT) professor Robert Langer, a specialist in tissue engineering and regenerative medicine.