Merck teams up with Synthekine in $525m cytokine partnership
News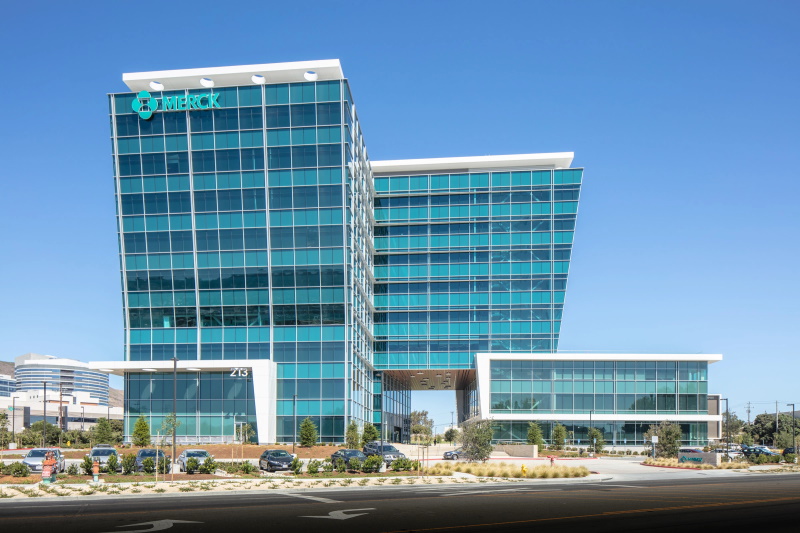 Merck & Co has made another move towards diversifying its pipeline and reducing its reliance on blockbuster cancer drug Keytruda, pledging $525 million to an alliance with Synthekine initially focusing on autoimmune diseases.
The deal comes just a few days after Synthekine secured approval to start clinical trials  in the US of its lead drug candidate STK-012, a partial agonist of the cytokine IL-2 that is being developed as a treatment for solid tumours.
Merck is tapping into California-based Synthekine's surrogate cytokine agonist platform, which aims to harness the power of cytokines to affect the immune system whilst simultaneously curbing their potential to cause unwanted side effects – a perennial problem with cytokine therapy.
Under the terms of the deal, Merck and Synthekine will collaborate initially on one target, with an option to extend the partnership to a second if the first goes to plan. Another $525 million will be allocated if that takes place, taking the total value of the alliance above $1 billion.
Merck – known as MSD outside the US and Canada – hasn't broken down the payments but said they include an upfront payment plus development, regulatory and commercialization milestones. It will also provide research funding to Synthekine.
Synthekine said last week it plans to start a phase 1 trial of STK-012 shortly both as a monotherapy and in combination with an immune checkpoint inhibitor in individuals with advanced solid tumours.
IL-2 has proven activity against cancer, having been sold as Proleukin (aldesleukin) for kidney and skin cancers since the early 1990s, originally by Chiron and latterly by Clinigen. It is known to have a narrow therapeutic window however, with benefits offset by a host of potentially serious side effects.
STK-012 attempts to overcome that by acting as a partial agonist, selectively stimulating antigen-activated T cells associated with anti-tumour activity, whilst avoiding stimulation of toxicity causing immune cells like natural killer cells.
The target for the Merck alliance hasn't been revealed yet, but there could be potential in combining STK-012 with Keytruda (pembrolizumab), which looks set to knock on the door of $17 billion in sales this year.
Merck seems to have identified cytokines as a fertile ground for exploration, as the Synthekine deal follows its earlier $1.9 billion takeover of Pandion Therapeutics, which is developing a pipeline of immune system modulators led by IL-2-based drug PT101.
Refiles Acceleron deal
Merck has been on something of a deal-making spree to try to extend its R&D pipeline in anticipating of Keytruda coming off-patent towards the end of this decade, and one of its other plays – an $11.5 billion takeover of rare disease specialist Acceleron – has been held up.
Late last week the drugmaker withdrew its agreement to allow more time for the US financial regulatory authority to review the deal, but quickly refiled and still anticipates completion by the end of the year.
The tender offer – which is now scheduled to expire on 18 November rather than 10 November – is however facing opposition from activist investors.