MedLumics raises €18 million for atrial fibrillation device
News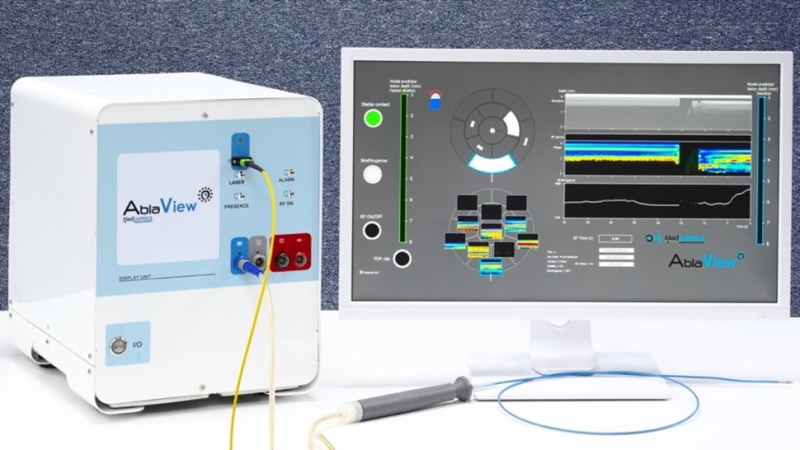 MedLumics has raised another €18 million (around $22 million) to fund clinical trials of its optically-guided imaging system used to guide a surgical procedure for atrial fibrillation (AF) – a serious heart condition that causes an irregular heartbeat. 
The Spanish biotech says the latest round – which comes after a $3.8 million first round in 2011 and a $37 million series B in 2017 – will help it move the AblaView system out of preclinical development and into the clinic, as well as scale up its manufacturing capacity.
It also announced the appointment of veteran venture capital investor Rich Ferrari as its new chairman of the board.
AblaView is a catheter used to carry out a procedure called catheter ablation, a minimally-invasive surgical technique which involves scarring or destroying tissue in your heart using radiofrequency energy to disrupt faulty electrical signals causing the arrhythmia.
The device is based on a technology known as optical coherence tomography (OCT), which uses optical waves to generate a high-resolution, cross-sectional view of tissue.
During the procedure, catheters are inserted with a needle into a vein that runs from the groin, into the left atrium of the heart, guided using a continuous X-ray imaging procedure known as a fluoroscopy. By measuring the electrical signals in the chamber doctors can tell where short circuits leading to AF are occurring, and cauterise them.
MedLumics says its device improves this process by using OCT to provide more accurate readings on the distance to the blood vessel wall, how well it is making contact with the lesion and measuring the amount of damaged tissue.
It also thinks this will allow the procedure to be performed more accurately, causing less unneeded tissue damage, and that in turn could reduce the risk of AF recurring.
If it is right, the company has the potential to address a very large market. There are an estimated 33 million people worldwide who have AF, and radiofrequency ablation has become a first-line therapeutic option for many patients with hundreds of thousands of procedures every year in Europe and the US.
MedLumics says that recurrence of AF after catheter ablation is currently high, with 20% of patients needing a repeat procedure within a year. Some estimates suggest the market for catheter ablation of AF could be as high as $1 billion a year.
The latest funding round was led by Asabys Partners and also saw contributions from Kurma Partners, VI Partners Swiss Innovation, CDTI Innvierte Economía, and existing investors Andera Partners, Caixa Capital Risc and Innogest Capital II.