Madrigal sings praises of NASH drug resmetirom
News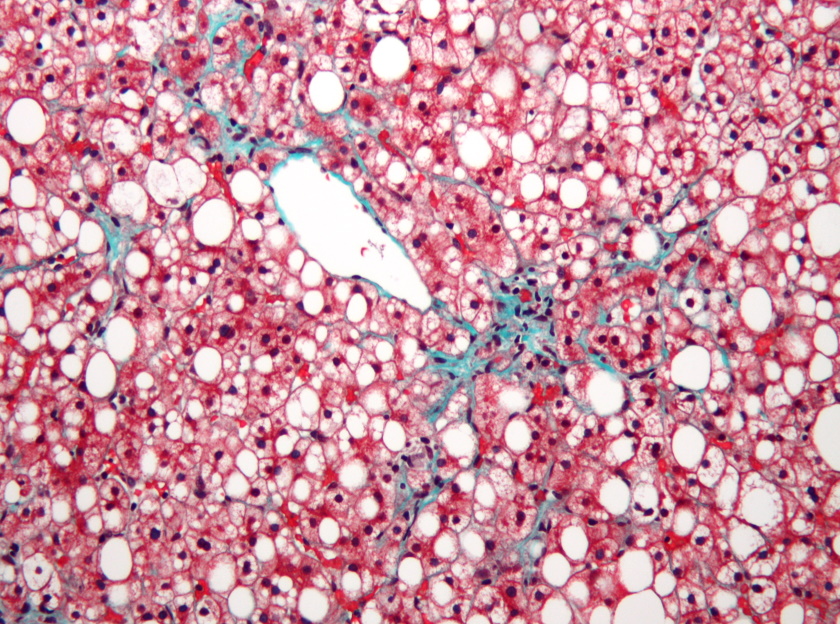 After a phase 3 trial win, Madrigal Pharmaceuticals reckons it could succeed where so many other companies have failed, and finally bring a drug to market to treat the liver disease non-alcoholic steatohepatitis (NASH).
Its lead candidate resmetirom met its primary and secondary objectives in the trial, which involved patients with non-alcoholic fatty liver disease (NAFLD) including some with presumed NASH, with significant improvements in measures of liver and cardiovascular health over a 52-week follow-up period.
Now, all eyes are on the outcome of a second study due to read out later this year which is focusing specifically on NASH, a form of NAFLD that affects millions of people and which for several years has been billed as one of pharma's next big growth areas.
The condition is largely associated with obesity and an unhealthy diet and lifestyle, and is on the rise in industrialised nations, leading to estimates it could present a market opportunity worth tens of billions of dollars worldwide.
If resmetirom hits the mark in the upcoming MAESTRO-NASH trial, Madrigal could leapfrog rival developers and bring the first drug to market for the treatment of patients with NASH and liver fibrosis, according to the company's chief executive Paul Friedman.
The MAESTRO-NAFLD-1 study found that resmetirom was safe and well tolerated at two doses on test – 80mg and 100mg given orally once a day – and achieved "significant and clinically relevant" reductions in liver fat measured using MRI scanning, according to Madrigal.
Moreover, in patients with suspected NASH – the advanced stage of NAFLD – there were significant reduction in both liver fat and lipids in the blood associated with cardiovascular risk, including LDL cholesterol, apolipoprotein B and triglycerides.
Madrigal's chief medical officer Becky Taub described the fat reduction as "robust, with nearly 50% of patients in the resmetirom 100mg arm achieving a 50%...reduction."
Safety data was also encouraging, with side effects seen more commonly than placebo generally mild to moderate, including diarrhoea and increased bowel movements. The discontinuation rate due to adverse events with the drug was just over 2%.
Resmetirom, formerly known as MGL-3196, is a liver-directed thyroid hormone receptor-beta agonist designed to tackle NASH by increasing the metabolism of fat in the liver, reducing the deposits that can cause toxic effects the organ.
All the 972 patients in the study had liver fibrosis or scarring, fatty deposits of 8% or more and a least three risk factors for metabolic syndrome, such as increased blood pressure, high blood sugar, excess body fat around the waist, and abnormal cholesterol or triglyceride levels.
For some time Intercept Pharma looked odds on to win the race to bring a NASH drug to market, but its hopes were dashed after the FDA rejected its marketing application for obeticholic acid (OCA) in 2020 and it was forced to withdraw its filing for the drug in Europe.
Meanwhile, there has been a string of failed projects and setbacks for companies developing drugs for NASH in the clinic, including from candidates Gilead Sciences, Genfit, Albireo, CymaBay, Cirius and NGM Biopharma.
That experience reveals how once-promising candidates can fail at the final hurdle, and in the case of resmetirom the big test will be the phase 3 readout in patients with confirmed NASH, which will gauge the effects of the drug using liver biopsy data.
Investors seem to still be hesitant. Shares in Madrigal leaped after the news was announced, but the stock actually closed a little down on the day, possibly on profit-taking.