Lilly has a bad hair day as Pfizer rival hits the mark in alopecia
News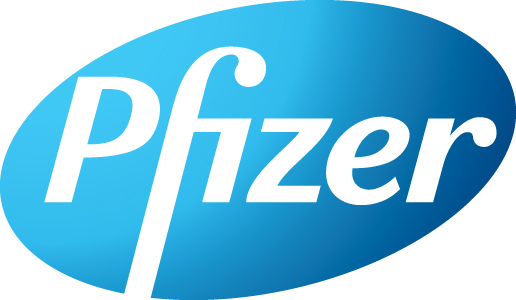 Eli Lilly and Incyte have another rival in the rear-view mirror for Olumiant in alopecia areata after Pfizer reported that its ritlecitinib improved scalp hair regrowth in a late-stage trial.
In the phase 2b/3 ALLEGRO trial, JAK inhibitor ritlecitinib hit its primary objective of improving the area of scalp covered by hair in people with this autoimmune form of hair loss, giving Pfizer a positive readout in the first of two trials that will form the basis of regulatory filings for the drug.
The trial recruited 719 people with at least 50% scalp hair loss at baseline, who were treated with one of two doses of ritlecitinib (30mg or 50mg once-daily) or placebo, with or without a high-dose (200mg) induction period lasting four weeks.
At both doses, ritlecitinib (also known as PF-06651600) was significantly more effective than placebo in regrowing hair so that patients had 80% scalp coverage, as measured by the Severity of Alopecia Tool (SALT) score.
Lilly and Incyte's already-marketed JAK inhibitor Olumiant (baricitinib) is currently in the lead among drugs for alopecia areata, with a filing due in the second half of this year after two positive phase 3 trials.
Those trials also looked at the proportion of patients achieving the 80% scalp hair coverage, and found that around a third of patients reached that objective after 36 weeks' treatment. Pfizer has so far only revealed the top-line findings of its study so no comparison between the drugs can be made as yet.
Analysts think that alopecia areata could represent a $1 billion-plus opportunity, as there are no approved therapies for the condition. At the moment, the condition can only be managed using powerful corticosteroid drugs, which suppress the immune system but can have serious side effects if used long-term.
Pfizer is now only a little behind Lilly, although it is still waiting for the results of a phase 3 open-label study (ALLEGRO-LT) looking at long-term safety and efficacy before it will move ahead with its own regulatory filing.
A third JAK candidate – Concert Pharmaceuticals' CTP-543 – is also in two phase 3 trials in alopecia areata with results due next year. If the results are positive, Concert could be ready to file for approval in 2023. All three drugs have breakthrough designations from the FDA for this indication.
Olumiant is already on the market as a treatment for rheumatoid arthritis, making $640 million in sales last year, but Lilly is looking to alopecia and other indications like atopic dermatitis to unlock further sales growth for the drug.
The FDA has however been tightening up its scrutiny of the class after Pfizer's market-leading JAK inhibitor Xeljanz (tofacitinib) was linked to potential cardiovascular side effects in a post-marketing study, slowing down approvals of new indications across the class.
Olumiant has also been in the spotlight for safety, and has warnings on its label for infections, malignancies and blood clots. Pfizer said there were several cases of shingles with ritlecitinib in the study, two malignancies, and one case of pulmonary embolism.
Lilly/Incyte, Pfizer and Concert will all be hoping that the regulator will be more forgiving with alopecia areata given the lack of effective therapies for the condition.
Pfizer meanwhile is also testing ritlecitinib for vitiligo, rheumatoid arthritis, Crohn's disease and ulcerative colitis.