Lilly goes toe-to-toe with Novo Nordisk on obesity
News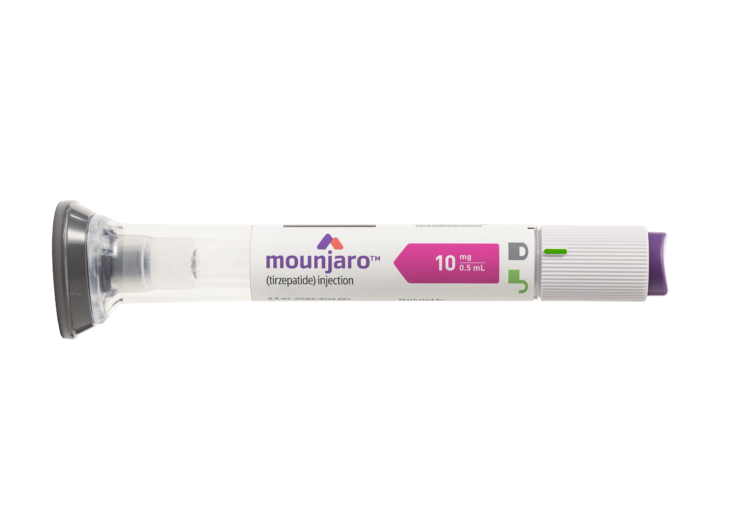 Eli Lilly has raised the stakes in its looming battle with Novo Nordisk in the market for obesity drugs, planning a clinical trial that will directly compare its new therapy Mounjaro to Novo Nordisk's fast-growing Wegovy.
Mounjaro (tirzepatide) – the first dual GLP-1/GIP agonist to reach the market – is only approved for treating type 2 diabetes at the moment, but is growing strongly in that indication and is heading for a potential approval in obesity before the end of the year.
Lilly filed a rolling application for Mounjaro based on data from the SURMOUNT-1 and SURMOUNT-2 trials, and is also running a third trial – called SURMOUNT-MMO – that is looking at morbidity and mortality outcomes in obesity patients in the hope of tying weight loss to a reduced risk of major adverse cardiovascular events (MACE).
The new SURMOUNT-5 study will enrol around 700 non-diabetic subjects who are either obese or overweight, tracking their weight over 78 weeks, with two groups receiving a weekly injection with either Mounjaro or Wegovy (semaglutide).
Novo Nordisk's GLP-1 agonist drug has been in huge demand – so much so that it has been unable to meet it with current manufacturing capacity hamstrung by contract manufacturing problems – but the company says it is getting those issues under control and expects the drug to help it post 24% to 30% sales growth this year.
Last year, Wegovy made almost $1 billion. Mounjaro is seen as the biggest challenger to Novo Nordisk's obesity franchise, and Lilly is hoping that the head-to-head study will mirror another in diabetes that showed its drug was more effective than Ozempic (semaglutide), the brand name for Novo Nordisk's diabetes formulation.
There are already signals that could be the case. In the SURMOUNT-1 trial, Mounjaro achieved a 22.5% weight-loss reduction, while in Wegovy's phase 3 programme, the loss was in the order of around 10% to 16%.
Lilly said in its fourth-quarter results update that uptake of Mounjaro had been strong, with sales of $280 million in the three-month period, taking its total since it was launched in the US in June to $482 million. Analysts have predicted it could breach the $2 billion threshold this year.
Eli Lilly also said this week that it had struck a deal to sell worldwide rights to low blood sugar rescue treatment Baqsimi (glucagon) to Amphastar Pharmaceuticals for $500 million upfront, in a deal that could eventually be worth over $1 billion with sales milestones.