Lilly doubles down on Irish plant, ups spend to near $1bn
News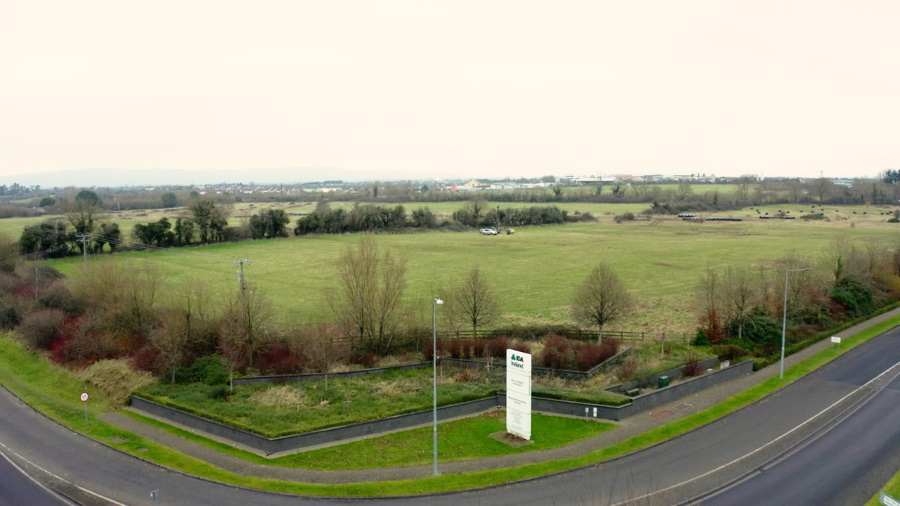 Eli Lilly's close ties to Ireland's pharma manufacturing sector have just got even stronger, after the US pharma announced plans to double its planned investment in a new facility used to manufacture active ingredients for its medicines.
The ramped-up investment – taking the total spend to almost $1 billion – is destined for a new unit at a greenfield site in Limerick that, according to the pharma company, will become its most technologically advanced for the production of biologic dugs, like monoclonal antibodies.
Construction of the new 500,000 sq. ft. facility is currently underway at a business park in Raheen, set up by IDA Ireland – the national development agency – and is expected to create more than 300 highly skilled jobs across areas including engineering, scientists, and operations when it comes online in 2026, with up to 1,000 positions required while it is under construction.
Lilly has also said the plant will offer "next-generation" manufacturing technologies, including advanced data collection and analysis systems aimed at delivering improvements in safety and quality, along with increased productivity and process performance.
Among the antibodies that will be produced at the Raheen facility will be donanemab, Lilly's experimental amyloid-targeting therapy for Alzheimer's disease, which is in phase 3 development.
Lilly originally revealed its plan to construct the new facility in Limerick in January 2022, although it faced opposition from a local farmer, Tom Ryan, who appealed the decision to grant planning approval, citing concerns about his land being flooded with contaminated water.
His objection was on the grounds that the Loughmore canal, which enters the Barnakyle River through his lands, had not been maintained by the local authority as agreed with local landowners. Ryan withdrew the appeal last November, however, allowing planning consent to go ahead and work at the site to start.
Lilly has had a presence in Ireland for over 40 years, with more than 2,700 people employed in Cork, where it has a large manufacturing campus in Kinsale focused on chemical synthesis, biotechnology, and continuous manufacturing technologies, as well as a business centre in Little Island.
Minister for Enterprise, Trade, and Employment, Simon Coveney, welcomed the upscaled investment by Lilly, saying it "demonstrates their commitment to Ireland and highlights the wealth of talent we have to offer."
Ireland's biopharma sector has almost doubled in size over the last decade, with nearly 40,000 employees and more than €80 billion in annual exports, making it the third largest net exporter of pharmaceuticals in the world and accounting for 39% of Ireland's total annual exports by value.