Lawmaker weighs in on Gottlieb switch to industry
News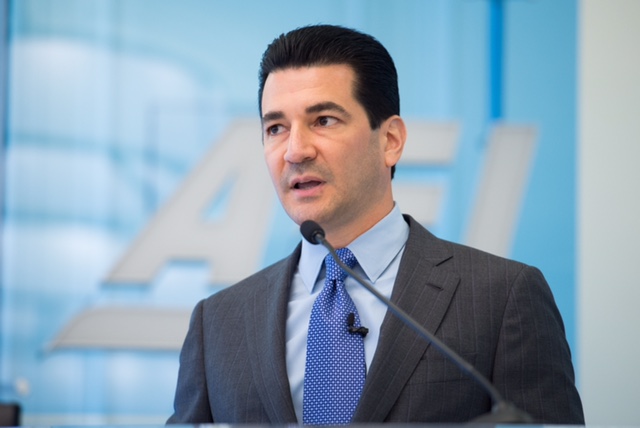 Scott Gottlieb has been urged by a senior Democrat to reconsider his swift move to join Pfizer's board just weeks after leaving his post as head of the FDA.
Massachusetts Senator Elizabeth Warren said in a letter to the former Commissioner that while the move from the FDA to Pfizer will no doubt be lucrative, "this kind of revolving door influence-peddling smacks of corruption."
While praising Gottlieb's record on measures like antibiotic use in animals, the opioid epidemic, youth tobacco use and FDA transparency, Warren went on to say "you will be on the board of a company that has billions of dollars at stake in the decisions made by the agency you used to head and the employees you used to lead."
Gottlieb responded to the letter in a tweet in which he pledged to respond "promptly, directly, and privately," suggesting he's not going to comment publicly on the matter anytime soon.
He has also defended his decision in an interview with CNBC that he is "largely returning to doing what I was doing prior to my work at the FDA," although he acknowledged that his new role at Pfizer is bigger than any of his pre-FDA positions in the life sciences sector.
Board of directors positions at Pfizer were paid a minimum of $335,000 last year, split between $142,500 in cash retainers and $192,000 in Pfizer stock, says Warren, citing the company's latest proxy statement.
The controversy over Gottlieb's ties to industry have now bookended his time at the US regulator, attracting scrutiny both during the selection process – leading to Gottlieb severing all his relationships with biopharma – and now after his departure.
"I feel very confident about my record at the agency, and I called balls and strikes and acted in the interest of public health and public interest," he asserted to CNBC.
His tenure saw two consecutive record-breaking years for approvals of new drugs, a name-and-shame drive for companies that block generic or biosimilar rivals from reaching the market, and he also took steps to lower the prices of branded medicines and speed up the development of digital health tools.
He said at the time his departure was announced that the decision was prompted by long periods being apart from his wife and young children when commuting each week from his Connecticut home to Washington.
Since leaving the FDA Gottlieb has returned to a role at the American Enterprise Institute as a resident fellow and special partner at venture capital firm New Enterprise Associations, as well as joining CNBC as a contributor.