Kite claims a first for CAR-T Tecartus in adult leukaemia
News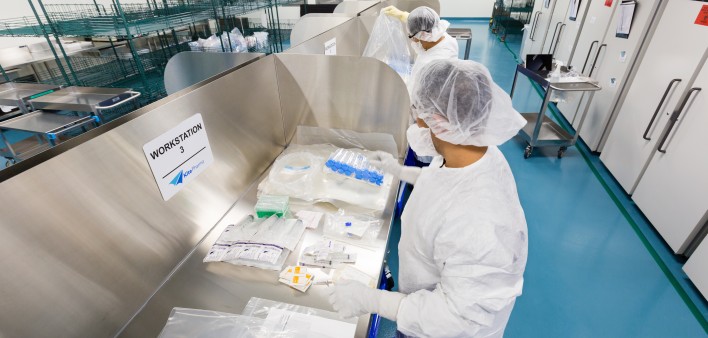 The FDA has approved Kite Pharma's Tecartus as a treatment for adults with relapsed or refractory B-cell precursor acute lymphoblastic leukaemia (ALL), making CAR-T therapy an option for an entirely new group of patients.
The regulator cleared Tecartus (brexucabtagene autoleucel) for the new indication after a swift review that focused on the ZUMA-3 trial, which showed that 65% of patients treated with the CAR-T went into remission from the cancer.
Kite – a subsidiary of Gilead Sciences – said there is a pressing need for new treatment options for ALL as around half of all adult patients relapse after current therapies and median overall survival (OS) is only around eight months.
Novartis' rival CAR-T Kymriah (tisagenlecleucel) is also approved to treat relapsed or refractory ALL, but only for patients aged up to 25 – a group that accounts for the majority of ALL cases.
Until now older adults had no access to a therapy that can offer long-term remission with a single treatment, other than a stem cell transplant.  Around 40% of ALL cases occur in adults, with most seen in people aged under 20.
"Adults with ALL face a significantly poorer prognosis compared to children, with less than half of people over 20 years of age expected to survive the illness," said lead ZUMA-3 investigator Bijal Shah of Moffitt Cancer Centre in Florida, US. "We now have a new meaningful advancement in treatment for these patients."
Tecartus already has US and European regulatory approvals for the treatment of relapsed/refractory mantle cell lymphoma (MCL) – becoming the first CAR-T for that use last year – and made sales of $72 million in the first half of this year.
That added to the $338 million made by Gilead's earlier CAR-T Yescarta (axicabtagene ciloleucel), which is used to treat adults with relapsed or refractory large B cell lymphoma (LBCL) and follicular lymphoma (FL).
Gilead/Kite have aspirations to challenge Kymriah in paediatric ALL as well, and are currently running  the phase 1/2 ZUMA-4 trial in children and adolescents with this type of blood cancer.
Preliminary results from the phase 1 portion of the study, reported at the European Haematologic Association (EHA) congress earlier this year, showed similar rates of complete remission as the adult study.
GlobalData predicts the ALL market will grow from $1.46 billion in 2019 to $2.26 billion in 2029 across eight major markets – the US, France, Germany, Italy, Spain, the UK, Japan, and China.
It suggests that the most important launches will be Tecartus as well as Autolus Therapeutics' AUTO1, which could allow treatment in the outpatient setting. It has forecast that Tecartus will reach peak sales of $110m in ALL worldwide by 2029.