Keytruda beats Opdivo to first-line oesophageal cancer OK in Europe
News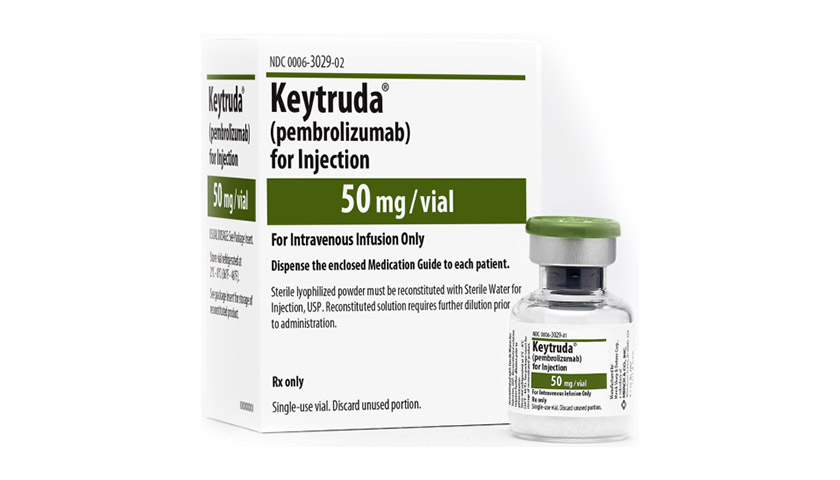 Merck & Co's Keytruda has become the first cancer immunotherapy to be approved as a first-line oesophageal cancer therapy in the EU, ahead of Bristol-Myers Squibb's rival Opdivo, but BMS' drug could end up winning the category. 
The European Commission cleared Keytruda (pembrolizumab) alongside chemotherapy for previously-untreated patients with oesophageal cancer or HER2-negative gastroesophageal junction (GEJ) adenocarcinoma with PD-L1 combined positive score of 10 or more.
The approval is based on the results of the KeyNote-590 trial, which showed that the Keytruda combination reduced PD-L1-positive patients' risk of death by 38% - and their risk of disease progression or death by 49% - compared to chemotherapy alone.
Analyst Sakis Paliouras of GlobalData said that while Keytruda is likely to capture a large share of the first-line treatment setting for these cancer types, "the race continues as to which can access the lucrative adjuvant setting."
Merck – known as MSD outside North America – claimed FDA approval for the same indication in March, and followed that a few weeks later with another green light for Keytruda alongside Roche's Herceptin (trastuzumab) and chemo in HER2-positive gastric and GEJ cancer.
Opdivo (nivolumab) meanwhile won FDA approval for gastric, GEJ and oesophageal cancer in combination with chemo, regardless of PD-L1 status, demonstrating a similar extension of overall survival by 3.3 months over chemotherapy.
A month later however Opdivo claimed an important first-in-class approval as adjuvant treatment of oesophageal or GEJ cancer after surgery, an indication which is also under review in Europe. The adjuvant setting gives Opdivo "a significant first-mover advantage," according to Paliouras.
"Given that the adjuvant patient segment is unrestricted, compared to the narrow patient population [of Merck's first-line indication], sales of Opdivo in the post-operative and metastatic setting are expected to surpass sales of Keytruda in the metastatic disease setting only," he said.
GlobalData estimates that there are around 33,500 oesophageal or GEJ cancer patients in the five largest European markets – France, Germany, Italy, Spain and the UK.