Kadmon preps filing for GVHD drug belumosudil after phase 3 win
News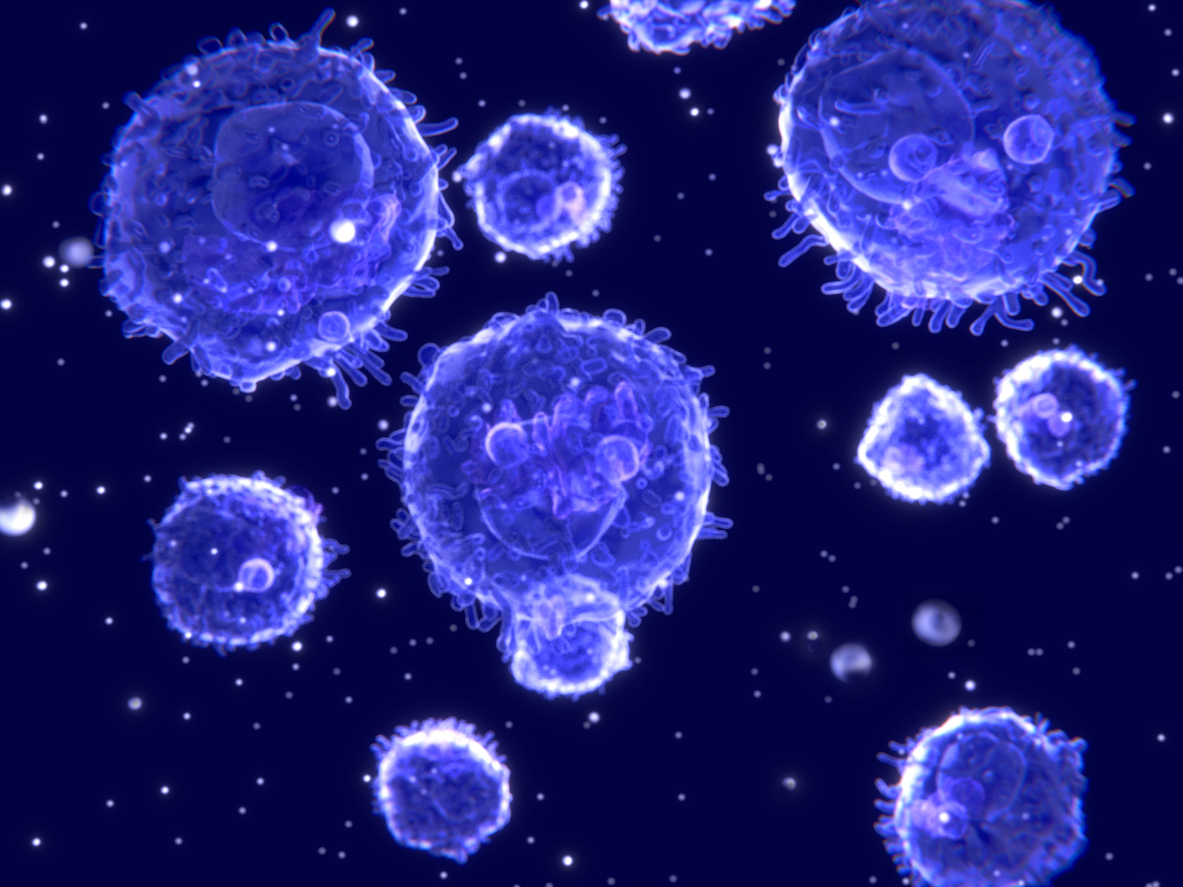 New York biotech Kadmon is on course to file for FDA approval of belumosudil for chronic graft versus host disease (GVHD) after it hit the mark in a pivotal trial.
GVHD is a common and often fatal complication that can follow a bone marrow transplant, which occurs when the donated cells mount an immune response against the transplant recipient's tissues and organs.
In the 132-patient ROCKstar study, almost three quarters of chronic GVHD patients treated with a daily oral dose of belumosudil (KD025) saw an improvement in symptoms that lasted for at least six months, and Kadmon says it will now move ahead with an FDA filing before year-end.
The patients had chronic GVHD symptoms despite prior treatment with at least two lines of systemic therapy.
Current options are steroids and immunosuppressant drugs like cyclosporine, as well as newer therapies like Johnson & Johnson's Imbruvica (ibrutinib) and Incyte's Jakafi (ruxolitinib) that are used for the acute stages of GVHD.
There are roughly 5,000 bone marrow transplants carried out every year in the US, often used to treat blood cancers like leukaemias, and it is estimated that between 20% and 80% of people having a donor transplant will develop some degree of GVHD.
Belumosudil – a Rho-associated protein kinase-2 (ROCK2) inhibitor that reduces immune mediators like IL-17 and IL-23 – would be a first-in-class therapy for GVHD if approved by the FDA, says Kadmon.
It could also provide a much needed additional line of treatment for the approximately 14,000 people in the US who live with the disease, and give Kadmon a second product to sit alongside its Clovique (trientine hydrochloride) therapy for genetic disorder Wilson's disease.
In ROCKstar, a 200mg dose of the drug given once-daily achieved an overall response rate of 73% of patients, not dissimilar from the 74% rate seen in a group taking it at 200mg twice-daily.
For Kadmon, it's encouraging that the response rate has climbed from an interim analysis reported earlier this year, and that after almost half (49%) of responders have maintained the effect on symptoms for at least 20 weeks.
Taken together, those results suggest belumosudil's effects are long-lasting and not wearing off over time – important considerations for a drug designed to treat a chronic condition.
The FDA has agreed to review the drug under its Real-Time Oncology Review (RTOR) pilot programme, which aims to speed up access to promising new cancer drugs whilst still ensuring they are safe and effective.
The regulator considers drugs for the RTOR programme if they look likely to be significantly better than approved therapies, have straight forward study designs, and have endpoints that are easily interpreted. One-year follow-up data from ROCKstar will be fed into the rolling review later this year.
Belumosudil has both breakthrough and orphan drug designations for chronic GVHD, and is also being studied in a mid-stage trial in diffuse cutaneous systemic sclerosis, a subtype of rare disease systemic scleroderma that causes skin hardening and organ damage.
UK biotech Redx Pharma also has a ROCK2 inhibitor in development called RXC007, but is focusing on developing it for fibrotic diseases including idiopathic pulmonary fibrosis (IPF) and non-alcoholic steatohepatitis (NASH).