J&J deal with COVAX grants humanitarian access to COVID shot
News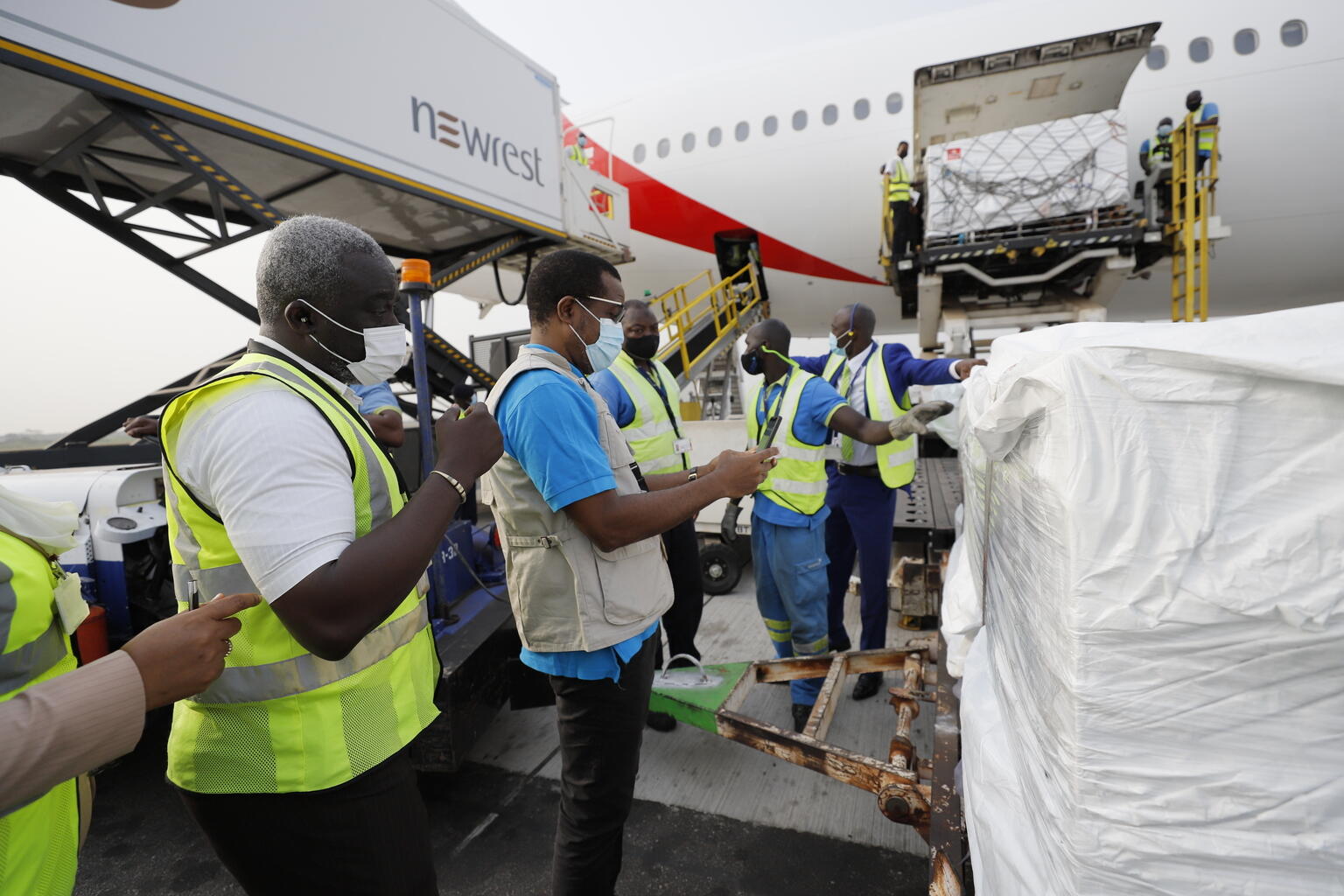 Johnson & Johnson has reached an agreement to make its one-dose COVID-19 vaccine available to an arm of the COVAX facility that is focusing on providing shots to around 167 million displaced people around the world.
World Health Organization-backed COVAX is already working hard to deliver vaccines to lower-income countries, but earlier this year set up a new mechanism – called the COVAX Humanitarian Buffer – to deliver jabs to people in conflict zones or other settings that make access via healthcare systems almost impossible.
The buffer has been allocated 5% of all supplies of vaccines to COVAX, and J&J said it will start deliveries of its vaccine within the next few days.
The vaccines access group Gavi said earlier this year that the buffer will "act as a safety net for people that otherwise wouldn't receive vaccines through other routes."
The UN Security Council has already passed a resolution making it the obligation of countries to ensure access to COVID-19 vaccines for populations in humanitarian settings, it pointed out.
Governments as well as national and international humanitarian agencies are eligible to apply to receive doses from the buffer, and are responsible for delivering the vaccines if allocated.
"We believe our single-shot COVID-19 vaccine has a critical role to play in conflict zones and other humanitarian settings that can't be reached by government vaccination campaigns," said Paul Stoffels, J&J's chief scientific officer.
The drugmaker says it is committed to providing its vaccine on a not-for-profit basis globally for emergency pandemic use, and is making available up to 900 million doses of its vaccine via COVAX and the African Union through 2022.
It said it "firmly believes that inequitable access to COVID-19 vaccines will only prolong the pandemic, and is strongly advocating that governments with available doses follow the example of the US, the UK and other countries, and immediately ramp up dose sharing."
In September, the WHO said that COVAX had received legally-binding commitments for up to 4.5 billion doses of vaccine, and had delivered 240 million doses to 139 countries in the previous six month.
It also said it expects to have access to 1.425 billion doses of vaccine in 2021, and reach its target of 2 billion doses in the first quarter of 2022.
However, it said that COVAX is being hampered by "export bans, the prioritisation of bilateral deals by manufacturers and countries, ongoing challenges in scaling up production…and delays in filing for regulatory approval."